What were you doing when you were 18? Some of you may have been adapting to university life and turning up hungover in lectures, others would be getting used to the grind of work life, and some of you would be still have been deciding what step next to take in life.
Then there are the exceptions to the rule – and American singer-songwriter Dylan Schneider is very much an exception to the rule, as at 8:45PM on the Saturday of Nashville Meets London, the 18-year-old took to the stage as headliner of a country music festival, on his first visit to the English capital.


Strutting on stage with a beer in his hand – which he can legally drink in the UK, of course – and a guitar in the other, it was clear that Schneider had come to have a good time – and so it proved, with the teen sensation delivering a blockbuster of a set on what is his UK festival debut.
Launching straight into 'No Problem' – his most recent single – it was clear that Schneider meant business, and with a live band backing him, the song had a rockier punch to it, alongside the crisp vocals from the 18-year-old.
Having just three EPs, it speaks volumes of Schneider's quality that he's being chosen to headline festivals already – though one potential drawback is that there is a lack of material.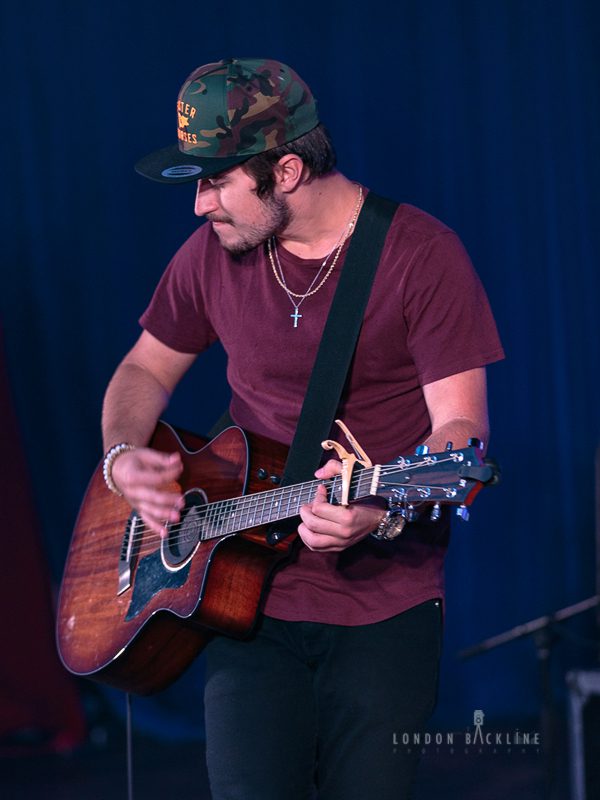 To coin his recent single as a phrase, that's very much no problem for Schneider, who threw in some delightful covers that showcased his range as an artist – fans were treated to a meatier version of Florida Georgia Line's 'Cruise', before slowing down Jason Aldean's 'My Kinda Party', while the stand out cover was Schneider's take on 'Body Like a Back Road' by Sam Hunt, which was performed acoustically to sublime effect.
Schneider's own songs though are the ones that steal the show, and the sheer quality of them is breathtaking for someone so young. Set closer 'Two Black X's' was the perfect way to end a set, while songs like 'Gimme a Red Light' and 'How Bad Can One Kiss Hurt' really do showcase the potential Schneider has.
Just before leaving the stage, Schneider turned to the crowd and said "I'll never forget this" – those in attendance won't be forgetting this performance in a hurry either, as the 18-year-old is set for huge things within the genre. What were you doing when you were 18?



Dylan Schneider played:
No Problem
You Heard Wrong
Cruise – Florida Georgia Line cover
How Bad Can One Kiss Hurt
Gimme a Red Light
My Kinda Party – Jason Aldean cover
Wannabe
Rockstar
Body Like a Back Road – Sam Hunt cover
How Does It Sound
Friends in Low Places – Garth Brooks cover
Two Black X's
Review by Christian Brown
All pictures were taken by Paul Clampin