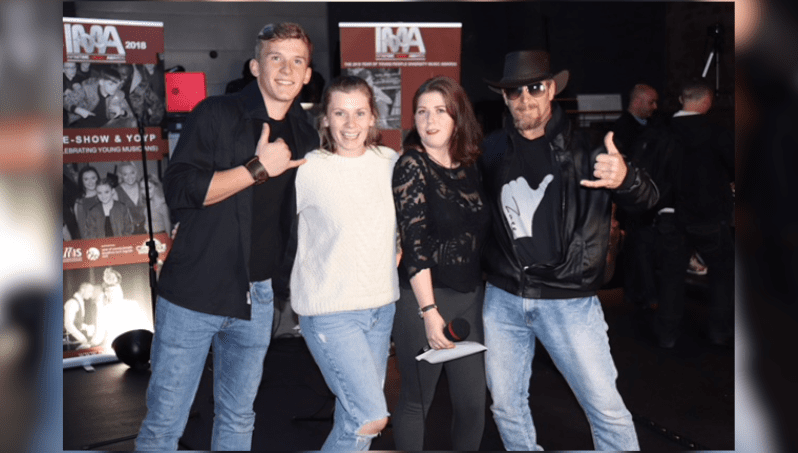 Live review: Zoee @ the Viper Club, Glasgow, Scotland – 29th September
2 October 2018 Live Reviews news
---
In the heart of the West End of Glasgow, Scotland, is the Viper Club – a place full of energy, youth, fun, and most of all great music. Taking to the stage on the 29th September for the Infinitime Music Award (IMA) pre-show was Australian singer-songwriter Zoee and her band, which consists of her father Dundee and her brother Zedd.
Zoee performed three original songs for the evening, and the soulful nature of the songs were a delight to the audience's ears – proving just why the Australian was one of the selected performers at the award pre-show.
First up was It's the Weekend, which saw Zoee mix things up with a bit of light rapping and this proved to be a hit with the audience, who engaged with the song by clapping along and singing.
The new single This Time came next, and was performed by Zoee with just her acoustic guitar. A much slower song, Zoee brought an intimate feel to proceedings and invoked a lot of emotion from the crowd.
Finally, Zoee ended the night with Rolling Stone, which is yet to be released but is a regular live staple, and brought the house down with it. A personal story for Zoee, this tells the tale of her family moving to the United Kingdom and chasing her career in music.
Zoee and the band displayed a great level of confidence and enjoyment as they interacted with their audience regularly, and even when she is singing a delicate ballad like This Time, you can easily relate with her voice and emotion as you feel yourself draw in closer.
As a result of her performance, Zoee was asked to perform at the IMA Awards, which takes place on the 24thNovember.
Ana-Maria Stanescu
---