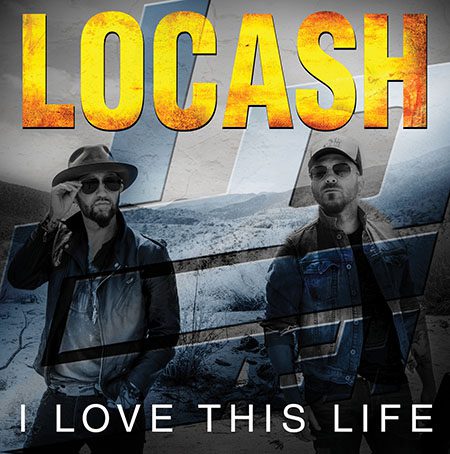 LOCASH – I LOVE THIS LIFE
29 January 2016 CD Reviews
---
Reviver Records
**
Distinctly average EP where the majority of the tracks get very boring, very quickly
After a re-branding and a new record deal, LOCASH released their new EP I LOVE THIS LIFE on October 30. Unfortunately there is a lot of work that needs to be done to this EP for it to really do them justice
It's unfortunate but the overall sound of the track stops you really liking title track I Love This Life. You can tell from the lyrics that this track could be very good if the right choices were made with it but it just fails to impress. Both Preston Brust and Chris Lucas have quite distinctive voices and neither are shown in the best light throughout the track, both feeling a little uncomfortable.
A song title of Drunk, Drunk doesn't particularly fill you with confidence and the track itself does nothing to change that. With a production that is distinctly more annoying than it is catchy and immature lyrics like one long island, two long island, three long island, floor, the track is more likely to make you roll your eyes in exasperation than dance or sing along.
EP closer Till The Wheels Fall Off is, without a doubt, the strongest track in the EP and is quite a pleasant surprise after the rest of the EP! With a solid beat behind it the production is very catchy and the lyrics are actually quite sweet. Throughout the EP it sometimes sounds like there is an odd electric effect added to the vocals and this track is no exception to that however you can see past that to find track that does actually make you want to hear it again.
With only one track coming close to stopping this EP from being absolutely atrocious it is clear a lot more thought needs to be put into the next release. Disappointing.
Kasey Stone, www.locashmusic.com
---