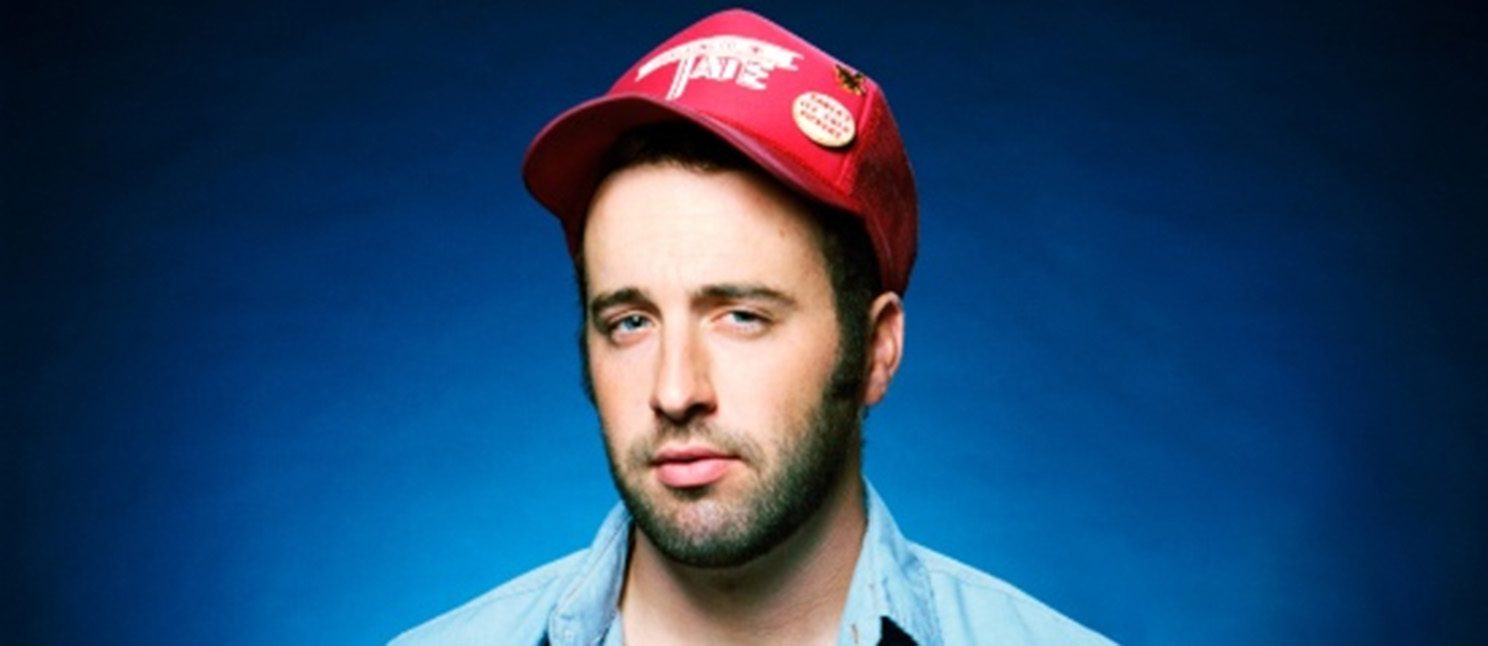 Luke Bell to release self-titled album November 11
27 October 2016 Industry News news
---
Up-and-coming country troubadour Luke Bell releases his self-titled album on November 11th on Bill Hill Records / Thirty Tigers. Produced by Andrija Tokic (Alabama Shakes, Benjamin Booker) at The Bomb Shelter studio in East Nashville, LUKE BELL emphatically puts its creator in the vanguard of traditionally rooted contemporary writer/artists.
A fifth-generation descendant of Wyoming homesteaders, former ranch hand Luke Bell has seen a lot of life in his 26 years, and his self-titled album serves as a rollicking document of his experiences. The record is teeming with colourful characters, captured in hardscrabble yarns of living hard and drinking harder, making bad choices and laughing them off. There's a little bit of their author in each of these flawed but redeemable characters—and at a time when authenticity is in short supply, Bell has come along to remind us what it feels like to be truly alive and open to the possibilities of existence in a captivating album that puts the cowboy back into country & western.
Bell came of age with dirt collecting under his fingernails and music working its way into his head. He remembers the summers he spent working on his grandparents' ranch, starting at the age of 13, as "lots of hot days, Randy Travis tapes and old pick-up trucks with broken door handles", the words sounding like a line from one of his songs.
"When I was out there workin' for my grandparents the summer after I graduated from high school, it kinda took hold," Bell recalls about his deepening interest in music. "I grew up with country radio, of course, Randy Travis, Toby Keith and all that stuff. But I didn't become influenced by classic country until I found a record player and Merle Haggard's Live From Muscogee in my grandparents' basement, and took 'em to this little house I was livin' in. I thought that record was really cool; I'd listen to it all the time after work. Then I found some other stuff, like Waylon. And my grandfather was always a huge fan of Hank Snow and Ian Tyson, cowboy music and poetry, so I grew up around a lot of that stuff by default."
Eventually, songs of his own began to take shape—songs rooted in those old records, working the soil and knocking 'em back, taking life as it comes in Big Sky Country.
He spent a couple of years studying agriculture at the University of Wyoming by day and playing music in front of crowds of folkies at the Buckhorn Bar by night. When the music started crowding out the classwork, he headed to the bright lights of Austin, where he worked a succession of jobs – including shoeing horses – while cutting his teeth on the live circuit. He then spent six months in New Orleans before moving to Nashville, where he currently resides.
Nashville was the right place at the right time for Bell, who continued to write and perform. Rolling Stone noticed, stating that Bell "plays classic honky-tonk with a wink and a yodel that summons the sleeping ghosts of country better than any voodoo spell ever could. Bell's shows are welcome excuses to click your boots and down an extra sniff of bourbon. And songs like 'Sometimes' are such uncanny time warps they almost make his sets appear in Technicolor."
---