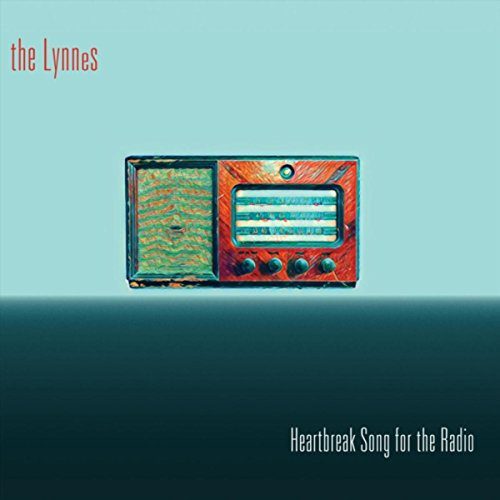 The LYNNeS tour dates announced!
20 December 2017 Industry News Tour News
---
The LYNNeS are Canadian heartbreak poets Lynn Miles and Lynne Hanson. The two songwriters are not new to working together, having toured and written songs off and on over the past 10 years, and with Miles having produced two of Hanson's albums (River of Sand, 2014 and 7 Deadly Spins, 2015). For THE LYNNeS, songs are what matter the most, and their debut album "Heartbreak Song For The Radio" pairs hauntingly gritty lyrics with tight vocal harmonies.
The duo adopted an old school approach to recording their album, choosing to record to tape and recording all the bed tracks and many of the vocal and acoustic guitar parts live off the floor. Tracks like "Don't Look Down" and "Dark Waltz" showcase the unmistakable touch of Juno-award winning guitarist Kevin Breit (Nora Jones, KD Lang, Rosanne Cash). The infectious "Recipe for Disaster" highlights the songwriting duo's knack to craft a catchy melody and memorable lyrics, while the radio-friendly title track "Heartbreak For The Radio" begs for the listener to hit repeat. The athletic groove of the funky "Halfway To Happy" is a brilliant counterweight to the airy "Blue Tattoo," which would not be out of place on a Fleetwood Mac album.
Each song on the album is a co-write, producing a truly collaborative effort, drawing on the strengths two Lynn(e), to create a sum greater than two individual parts.
The two witty songwriters play off each other live, often leaving the audience howling with laughter with their between-song-banter. Miles has a slight edge in the humour department. In addition to their beautiful harmonies, the two are skilled multi-instrumental musicians (acoustic and electric guitars, piano, harmonica, mandolin, percussion).
Lynn Miles is one of Canada's most accomplished singer/songwriters, with fourteen albums to her credit, the winner of four Canadian Folk Music awards (including 2011 English Songwriter of the Year), and a 2003 Juno award for Roots and Traditional Solo Album of the Year. Her song "Black Flowers" appeared on Claire Lynch's Grammy nominated album "North By South".
In support of the new album The LYNNeS will be touring the UK in February!
Wed 21st CRAWLEY Hawth Theatre £15 on stage 7:45pm
https://www.parkwoodtheatres.co.uk/The-Hawth
Thu 22nd SHREWSBURY The Hive £12.50 on stage 7:45pm
http://www.hiveonline.org.uk/
Fri. 23rd NEWBALD Newbald Village Hall £12 on stage7pm
http://www.wegottickets.com/event/407268
Sat 24th COLCHESTER Little Rabbit Barn £15 on stage 7pm
http://www.littlerabbitbarn.com/
Sun 25th LONDON Green Room £10 on stage8pm
Mon 26th BIRMINGHAM Kitchen Garden Café £12 on stage 7:30pm
http://www.kitchengardencafe.co.uk/
Tues 27th LEICESTER The Musician £10adv on stage 8pm
http://www.themusicianpub.co.uk/
Wed 28th BIDDULPH Biddulph Up In Arms £12 on stage 7:30pm
http://www.biddulphupinarms.com/
---