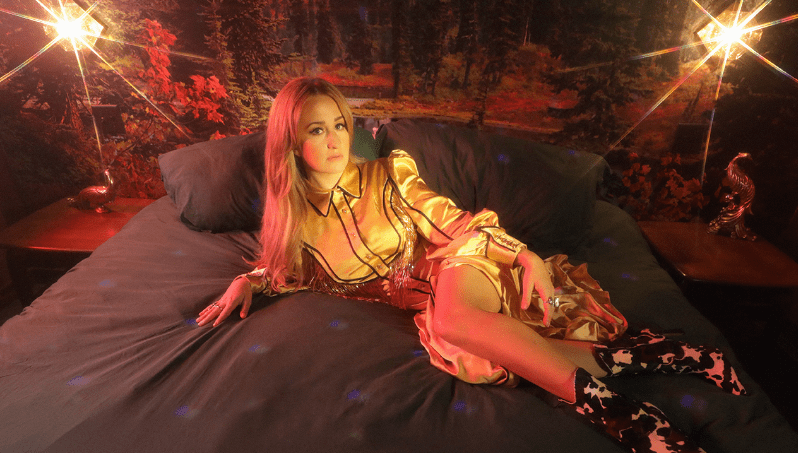 Margo Price shares new release date for 'That's How Rumors Get Started'
---
The hotly anticipated new album from Margo Price, 'That's How Rumors Get Started', finally has a new release date of July 10. To celebrate, Price has unveiled the video for Letting Me Down, which you can see below.
The record, which has been produced by Sturgill Simpson with Price and David Ferguson co-producing and can be pre-ordered here, was initially due for release on May 8, but as a result of the pandemic, it was temporarily postponed without a date.
Now though, we have a fresh date and in a statement that Price gave, she spoke about how sad she is and has been given recent events in the world and hopes that her new record can provide some form of peace to people.
"Take me back to the day I started trying to paint my masterpiece so I could warn myself of what was ahead," Price said. "Time has rearranged, it has slowed down, it has manipulated things like it always does…the words to some of these songs have changed meaning, they now carry heavier weight.
"I've seen the streets set ablaze, the sky set on fire. I've been manic, heartbroken for the world, heartbroken for the country, heartbroken from being heartbroken again and again.
"This album is a postcard of a landscape of a moment in time. It's not political but maybe it will provide an escape or relief to someone who needs it. Sending love to everyone out there and hope I see you down the highway."
The tracklisting for 'That's How Rumors Get Started' by Margo Price is:
1. That's How Rumors Get Started
2. Letting Me Down
3. Twinkle Twinkle
4. Stone Me
5. Hey Child
6. Heartless Mind
7. What Happened to Our Love?
8. Gone to Stay
9. Prisoner of the Highway
10. I'd Die For You
---