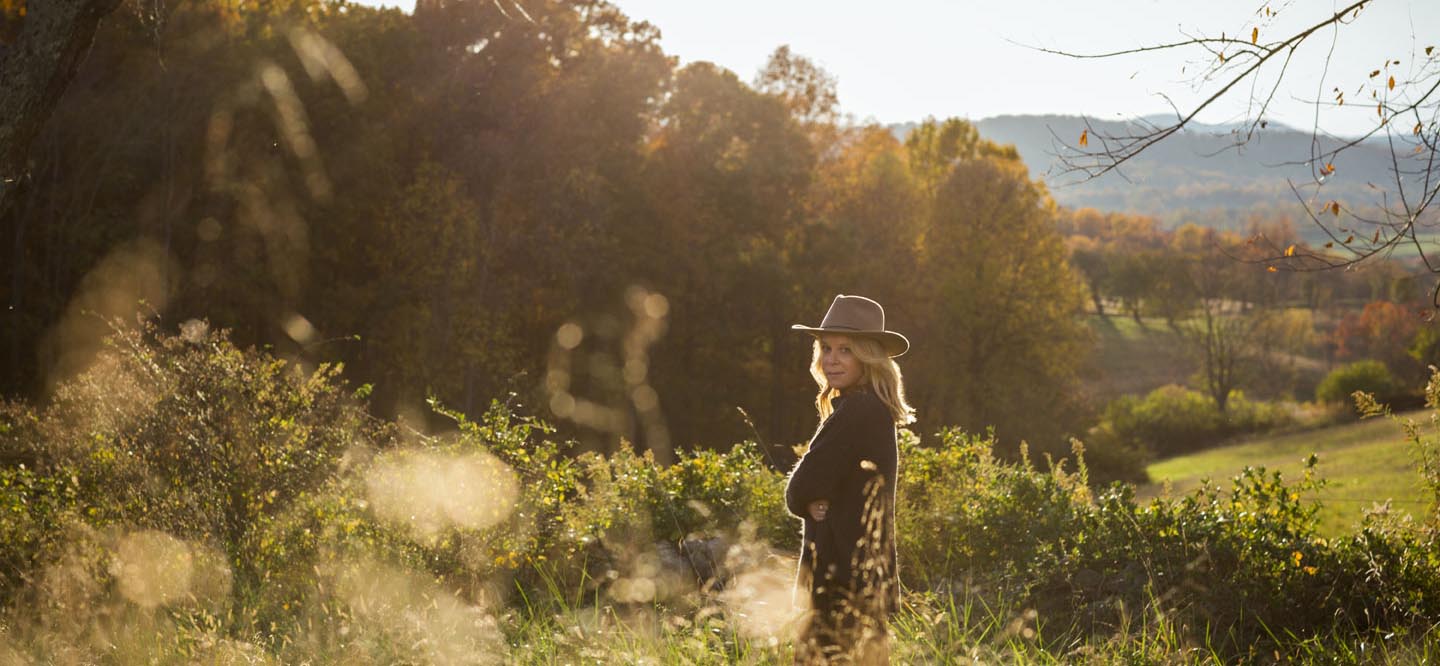 Mary Chapin Carpenter & Gretchen Peters to headline Under The Apple Tree Roots Festival
5 April 2016 news
---
The Under The Apple Tree Festival has announced that both Mary Chapin Carpenter and Gretchen Peters will headline Whispering Bob Harris' inaugural festival. The festival will take place at Silverstone's Woodlands Campsite on the Spring Bank Holiday weekend May 27-29, 2016.
Grammy Award winning artist Mary Chapin Carpenter has chosen Bob 's new festival to celebrate the release of her new album. She will fly in especially for this rare UK appearance to headline the Sunday night of the festival.  The set with her band will feature many new songs from the album THE THINGS THAT WE ARE MADE OF as well as many of her most memorable songs from her back catalogue.
Mary Chapin is a highly respected artist by other musicians and fans alike. Best known for her album COME ON COME ON, which includes seven country chart-topping singles, and for which she was awarded a Platinum disc, she has also won five Grammy Awards for Best Female Country Vocal Performance.
Headlining the Friday night of the festival will be New York born Gretchen Peters. Currently touring the UK on her 20th anniversary Tour, Gretchen's music has always attracted a very appreciative UK audience of music fans and the music media – including Bob Harris.  She is as delighted as the festival team to be playing the festival "I can't think of anyone better qualified than Bob Harris to curate a music festival" she said  "And I'm honoured to be headlining at the first of what I'm quite sure will be many!"
Singer-songwriter Gretchen has had many of her tracks recorded by some of the biggest names in country music. Her songs have earned Grammy nominations and CMA song of the Year. Her most recent achievements include International Album of the Year and International Song of the Year for the album and title track 'Blackbirds' at the first UK Americana Music Association Awards.
They will be joining a stellar line-up of artists appearing at Whispering Bob Harris' exciting new event. "I have played both Mary Chapin and Gretchen's music on my shows for many many years," says Bob. "We have warm friendships and I am absolutely thrilled they have agreed to play at my first festival. Their respective sets will be beautiful – country music royalty comes to the UK." 
Harris' exciting new Under The Apple Tree Roots Festival was announced in mid January. The four-stage event features over 40 artists and takes place at the prestigious Silverstone Woodlands Campsite over the May Spring bank holiday weekend 27 to 30. The full lineup, including headliners for the Friday and Saturday is still to be announced. "We had a terrific response to the launch of the festival," says Creative Director Miles Myerscough Harris "We are sure our audience will be as thrilled as we are that Mary Chapin Carpenter has joined the lineup."
Tickets are on sale from www.undertheappletreefestival.com
---
Editor Bob Harris, Country, featured, Festival, FOLK, gretchen peters, live, Mary Chapin Carpenter, news, Roots, Under The Apple Tree Roots Festival, UTAT, Whispering Bob