Gold 'n' Rum: The Orange Circus Band
As The Orange Circus Band builds its reputation on the continent, Maverick caught up with lead vocalist Flash Hearth to talk about new video Gold 'n' Rum and the UK bluegrass scene that is rapidly gathering pace…
What was it like filming your new video, Gold 'n' Rum?
It was pretty chaotic 'cos we filmed it in parts over about three weeks across northern Italy. Jessie, the Welsh singer in the band, was already there and we came along to do some gigs there, too. You can pick up quite a lot of support spots like that and meet new people. Usually when we get one gig we build off of that.
Who is the person that you have known longest out of your band members?
My uncle, actually, who was originally in the band and also my grandmother, Granny Alice. She sadly passed away last year at 92, but she was very much a part of the band and would come to gigs with us. From Virginia, she had lived through the Great Depression and had a few stories to tell. She was very rock'n'roll. It wasn't exactly planned but it all fitted together and it was part of the whole thing – blue grass music is a kind of community based thing.
So there has always been a family feel to the band…
Definitely. The bass player, Dusty, I have known since I was 10 years old and is practically family – and the fiddle player, we've been playing together for five years. Your friends become your family, too.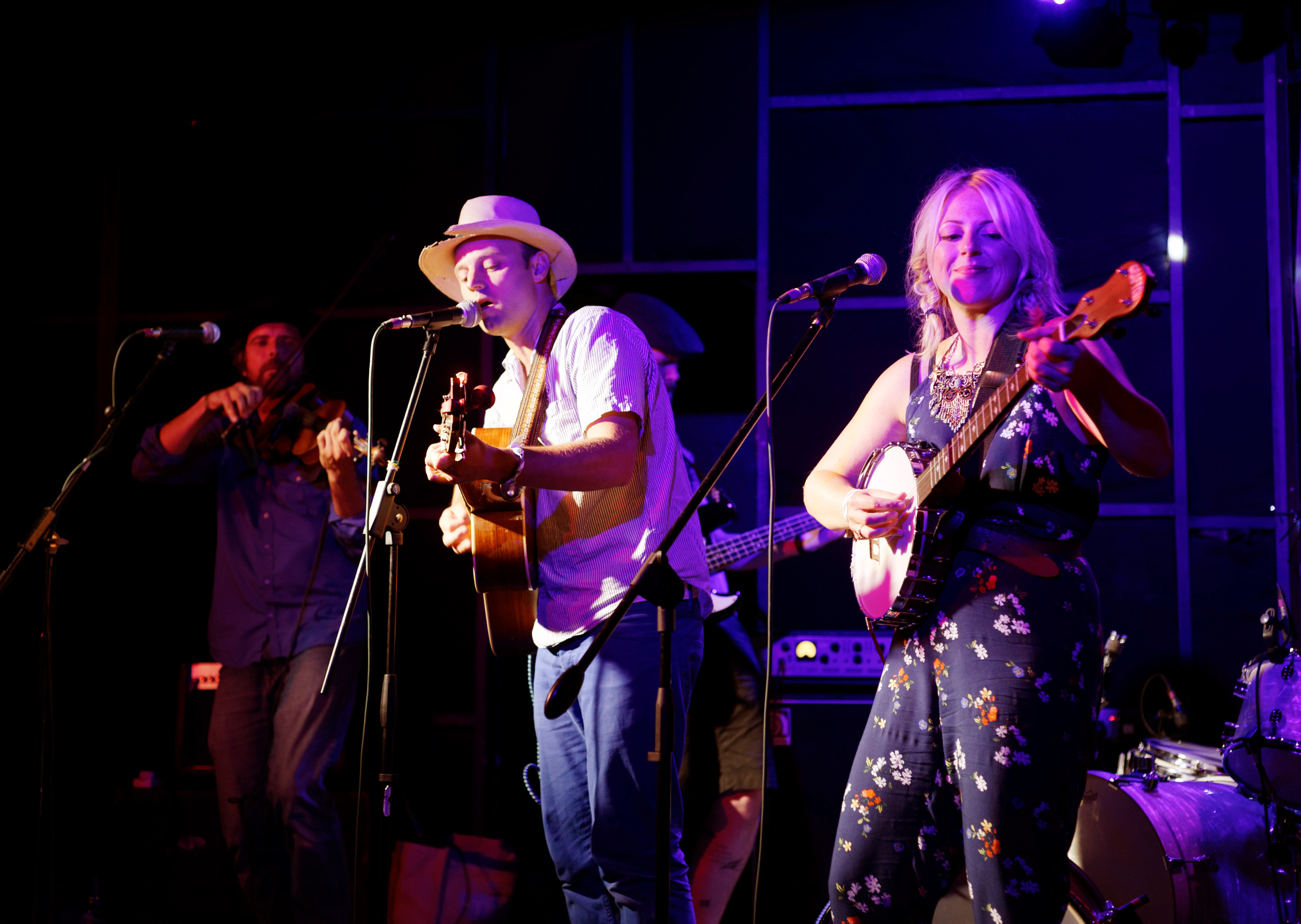 Tell me more about your roots in Virginia…
I would go out there and hear a lot of the music, then about seven years ago I was out there for a long period of time and was really immersing myself in the blue grass music. I joined a few bands out there. I joined a blues band, with a guy called Hunter Wolf doing pretty well now in America. I learnt as much as I could and as many songs as I could. I went to some all-night blue grass parties and it is very infectious. I spent evenings out playing music. It is wonderful. They have a really good community vibe for the whole blue grass scene and you can pick up a lot of tunes…I just love that whole kind of vibe. When I came back to England I just really wanted to keep it going over here. There's not so much of it in England. I think England has a kind of Country-type scene but it is mainly underground, whereas obviously in America it is much more prevalent.
So where do you hope yourself and the band will be a couple of years from now?
One of the big reasons I started the band was to travel. I love the thought, the feeling of travelling –  not necessarily travelling on tour so much, but offering something to people…more adventure…
I was watching your video, Carmen Town, and I really liked it. I thought it was very funny. Whose idea was it?
That was mine. I always thought it would be fun to have loads of paint chucked at you and then I thought, well, you know, the best thing to do is make a video out of it!
Which song is your favourite when it comes to performing at gigs?
That's another good question. I like them all. It's either got to be The Saturday song or Gold 'n' Rum. I mean those are really fun songs. I think I have the simpler job in a way because I am mainly playing rhythm chords and singing. I think maybe Jessie might have the most complicated job because she plays a kick drum and the banjo and some of the banjo picking that she does is pretty complicated – and also singing.

So at the moment you're busy building a reputation for the band… Have you faced any obstacles recently?
I guess the challenge is that we are still quite a quirky band so maybe people don't quite get us. We like to be really fun. I think a lot of bands are quite serious so maybe that surprises people – we're used to the hustle of it. We've been hustling since day one. We started out busking and getting our own gigs and gorilla gigs, doing loads of gorilla gigs at parties. People would have us round, we'd come in with a small sound system and do pretty raucous grass roots and pretty fast paced sets, which is pretty chaotic. We've kept that going. I think we do all the hard work so that we can play. That is the pay off.
theorangecircus.com
Header photo credit: Micaela Barberis