Michael Messer's Mitra
CALL OF THE BLUES
****
Terry Clarke
ATOMIC 10 AND OTHER SINATRA DREAMS
****
Innovative pair take Americana in very different directions
A couple of extraordinarily different (and beautiful) albums by Brits with Texas in their hearts. Messer's the king of the National steel guitar and Clarke is a singer-songwriter with the air of an Americana Van Morrison. Together they teamed up with the Joe Ely Band's breathtaking guitarist Jesse Taylor for one of the finest Americana albums of all time, 1993's RHYTHM OIL, of which one Johnny Cash said in his sleevenotes "Here is the real thing – bare bones blues gut-bucket rural rock."
Messer, never one to tread an obvious path, here teams up with Indian slide guitar virtuoso Manish Pingle from Mumbai and London's Gurdain Rayatt, master of the tabla, both renowned in Indian classical music.
The result is hypnotic and stirring with Messer on slide, lap steel and vocals, JJ Cale and Mississippi Fred McDowell played as if they inhabited the world of TV hit Indian Summers, possibly slipping across into Bollywood. There's a traditional raga number, Messer and Terry Clarke's old rootsy favourite Lucky Charms and even Muddy Waters' I Can't Be Satisfied, which featured on RHYTHM OIL.
Clarke's is even curiouser. He's always immersed himself in an imaginary world of rock 'n' roll and country and here creates a mean, moody string-laden Americana tribute to Ol' Blue Eyes. There's the piano-accompanied crooner Hoboken, the fabulous Mexicana sound of Trini Lopez Said, the hot, dark Take Me To The Desert, the 50s rocker It's All Life and the pomp of The Last Italian Vampire. An album that positively reeks of whiskey, casinos, pencil-thin ties – and the spine-tingling mix of triumph and terror that surrounded Sinatra and his entourage.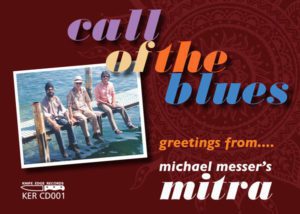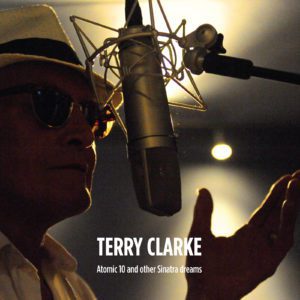 NICK DALTON
michaelmesser.co.uk; terryclarke.com