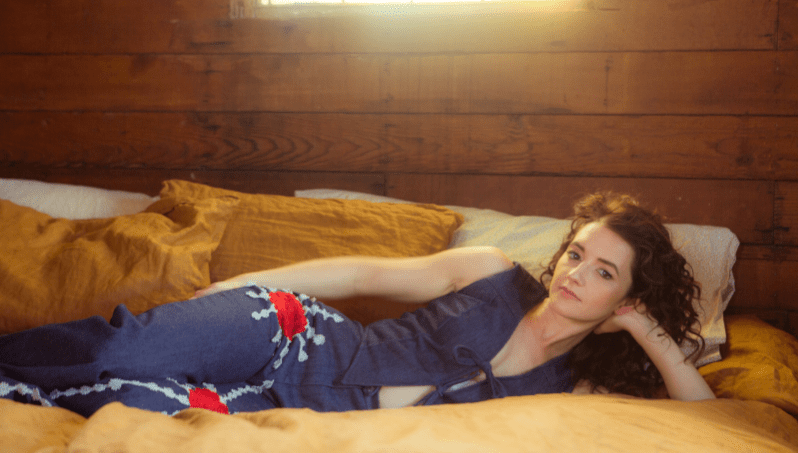 Michaela Anne announces early 2020 European tour, including three UK dates
2 January 2020 Featured news Tour News
---
Michaela Anne will be making her way over to Europe for a headline tour in the first few weeks of 2020, including three dates in the UK. Tickets are available here.
Anne, who recently released an album in the shape of 'Desert Dove', which Sam Outlaw helped produce, has long held aspirations to venture to Europe for a headline tour after a number of successful support slots.
Speaking to Maverick for our November/December 2019 issue, Anne said that she is expecting a very busy 2020 and that a stint in Europe will only be the beginning – something that she is very excited for.
"The plan is hopefully to work everywhere," Anne said. "I definitely want to go to the UK and Europe as I've never done my own headline tour in Europe. I've come over and supported quite a few different tours, but I'm really excited to play my own shows, so that's definitely the plan for 2020."
As part of her tour, Anne will be performing as part of the UK Americana Association Showcase on January 29, which is the day before the association's awards night, while she will also be touring around Scandinavia – performing in three countries in total.
Michaela Anne will be playing:
January 29 – Oslo, London, England*
February 3 – The Bodega Social Club, Nottingham, England
February 4 – The Louisiana, Bristol, England
February 7 – Kulturens Hus, Luleå, Sweden
February 8 – Droskan, Umeå, Sweden
February 9 – Bryggarsalen, Stockholm, Sweden
February 10 – Krøsset, Oslo, Norway
February 11 – Pustervik, Gothenburg, Sweden
*part of AMA UK Showcase, also including Mapache, DADDY LONG LEGS, Chatham County Line, Jonah Tolchin and Jack Klatt
---