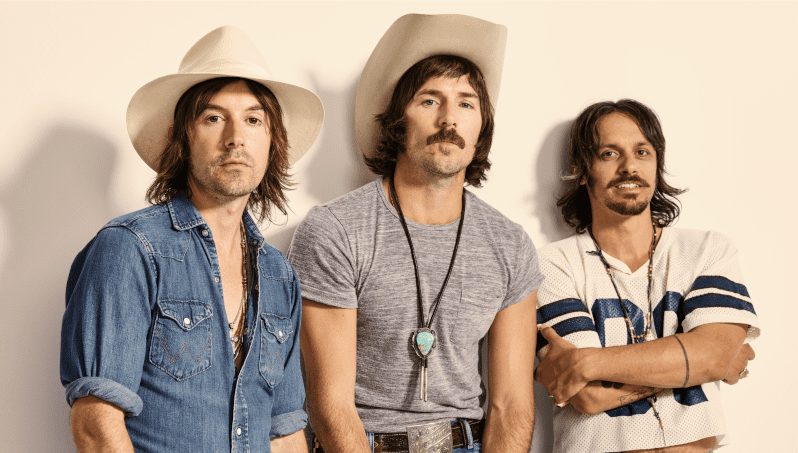 Midland release stripped back EP 'Guitars, Couches, Etc., Etc.'
---
Midland have been busy in lockdown stripping down some of their songs, which have now appeared on their new 'Guitars, Couches, Etc., Etc.' EP. You can listen to the EP here.
The trio – made up of Mark Wystrach, Jess Carson and Cameron Duddy – were on course for a hugely successful 2020 prior to lockdown, with the group being nominated for Group of the Year at the ACM Awards and with their second album, 'Let It Roll', continuing to gain traction.
However, they have still found a way to keep momentum going despite the lockdown and speaking about the EP, lead singer Wystrach explained that it felt therapeutic to delve into their back catalogue and re-record them with an acoustic twist.
"The title is a bit tongue in cheek with reference to a seminal album that largely influenced this band cut against the strange reality that we've all found ourselves living these last few months," Wystrach explained. "It was medicinal to pick these songs back up and re-interpret them in a new way both recording wise and in the arrangements & colourings.
"We hope you enjoy these new iterations as much as we did making em."
The tracklist for 'Guitars, Couches, Etc., Etc.' by Midland is:
1. Fourteen Gears (Acoustic)
2. Cheatin' Songs (Acoustic)
3. Fast Hearts and Slow Towns (Acoustic)
4. Burn Out (Acoustic)
5. Drinkin' Problem (Acoustic)
---