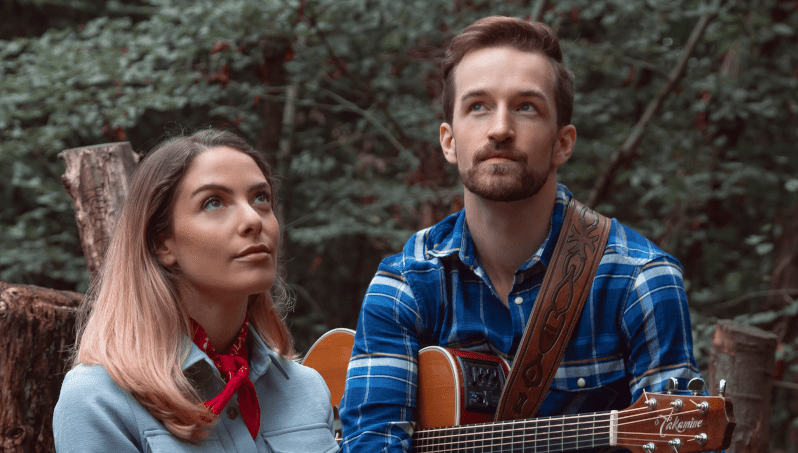 O&O unveil brand new electric guitar driven single in the shape of 'Dancing on the Floor'
24 February 2020 Featured news
---
Fast rising duo O&O have released another new single in the shape of Dancing on the Floor, which has arrived a couple of months after their last release. You can listen to the track here.
Dancing on the Floor arrives hot on the heels of the last song that the duo – made up of Obadiah Jones and Orian Peled – released, which was titled Here We Are.
Speaking about the track, the duo said that Dancing on the Floor allows them to embrace a more rockier side of their sound and that when they recorded it in Liverpool, they had full license to let rip.
"The track further explores our rockier side, which we have previously dabbled with on Truth Comes Out," the pair said.  "For this song, we delved into the world of vices to question why we humans are often drawn to do exactly what we shouldn't.
"The opening guitar riff, which sprang to hand almost fully formed, was the inspiration and driving force of the track. Recorded at our favourite studio, The Cabin (Liverpool), we had free reign to crank up the distortion controls."
O&O are currently on a UK tour and have a special headline date in London locked in on April 24, which will see them perform at The Spice of Life with Demi Marriner and Robbie Cavanagh as their support acts.
O&O will be playing:
February 25 – The Bristol Fringe, Bristol, England
February 27 – Barnoldswick Music & Arts Centre, Barnoldswick, England
February 28 – Old School BBQ Bus, Manchester, England
March 5 – The Bedford, London, England
April 24 – The Spice of Life, London, England
---