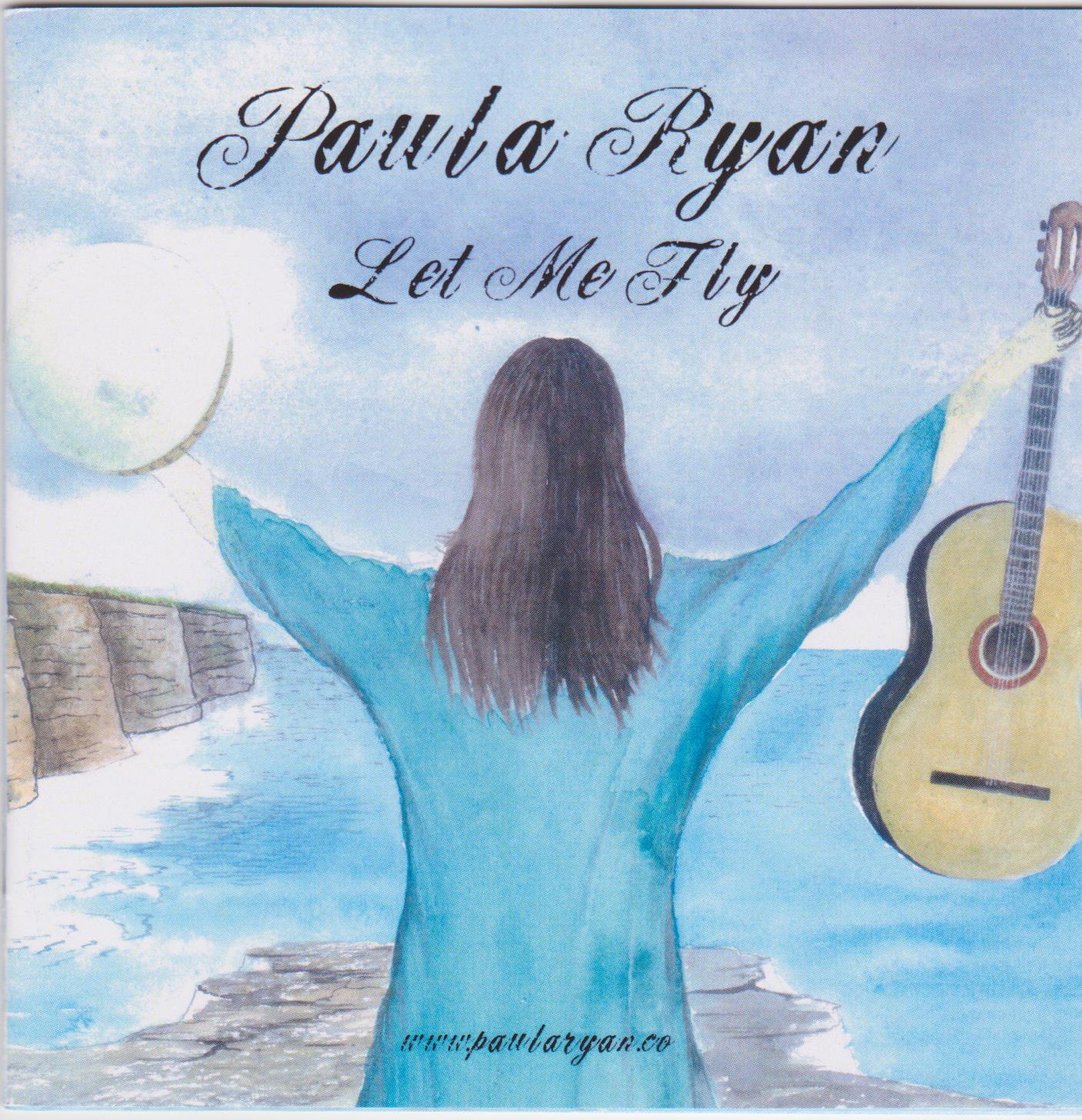 Paula Ryan – LET ME FLY
29 January 2016 CD Reviews
---
Self-released
(3.5 / 5)
Irish Gaelic roots singer-songwriter expands her horizons
A native of Tipperary, Paula Ryan has drawn on her Irish Gaelic roots whilst exploring the influences and unusual instruments of other cultures. She has come up with an album that is 'solo' in the true sense of the word. As well as writing all but one of the songs, Paula has single-handedly crafted the arrangements whilst playing an amazing variety of instruments: Marimba, bouzouki, guitar, bodhrán , saxophone, tin whistle, djembe, and darbuka.
The result is an eclectic mix of finely constructed numbers drawn from a wide variety of sources. Lion In A Cage celebrates the release of Nelson Mandela whilst the title track, Let Me Fly, is a catchy tribute to aviator Amy Johnson. Suantrai Donnacha, a beautiful melodic ballad, emphasises the artist's roots but for me the highlights were Black Swan and Castaway; not a tale of a desert island but rather how to 'cast away your worries'.
The final two songs are listed as 'bonus tracks'; not sure why but both are among the most listenable on the album. Song For Conor clearly has a family connection whilst Donnacha's Lullaby will send the most ardent of listeners into the land of nod.
I really enjoyed the album and Paula is undoubtedly an extremely talented musician, although at times I felt her vocals were just a fraction off key. One for the discerning folkie!
John Roffey
www.paularyan.co
---