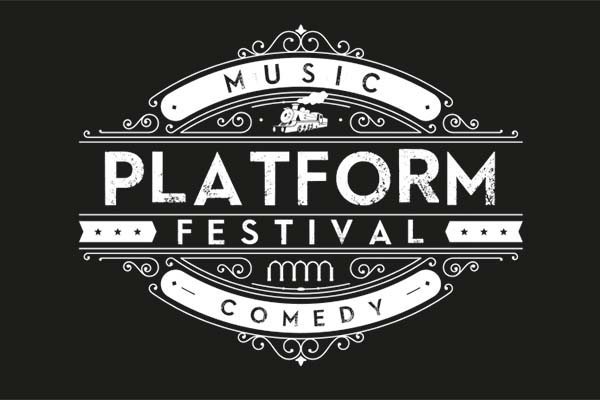 Platform Festival
---
Mercury Prize winner Badly Drawn Boy, American country queen Gretchen Peters and Radio 2 favourites The Shires will lead the Saturday line-up for Pocklington's Platform Festival at The Old Station on July 16.
Danny And The Champions Of The World, Seafret, The Dunwells, Orphan Colours, Barcode Zebra, Plumhall, Jake Morrell, Amelia White, Dan Webster and Wildflowers are all confirmed for the closing day of the week-long festival, organised by the Pocklington Arts Centre management team of Janet Farmer and James Duffy.
"We're delighted to announce the final day's line-up, and I believe the range of artists performing this year reflects everything that Pocklington Arts Centre has become known for over the past 15 years," says Janet. "We aim to build on the success of last year's Platform Festival and establish the event on the national festival circuit."
As was the case in 2015, the Saturday bill will have an Emerge Stage on "Platform 2" in the station, featuring Daisy Allen, Jake Morrell and more names besides, plus an open-air Access To Music Stage on "Platform 3", whose line-up will take shape in due course.
"We'll once again be working with Charlie Daykin and Access To Music, promoting young, emerging talent from across the region who'll be performing on our outdoor stage," says Janet. "This collaboration was highly successful last year and was a huge hit with audience members."
Badly Drawn Boy's Damon Gough will perform a solo set in the wake of this year's expanded reissue of his Mercury Prize-winning debut from June 2000, The Hour Of Bewilderbeast.
"It's been a curious, wonderful, inimitable, unpredictable career so far of major prizes and minor incidents, all possibilities and magic in the air for the Badly Drawn genius," says the festival literature.
Nashville Songwriters Hall of Fame inductee Gretchen Peters will be accompanied by her band, as last heard on Yorkshire turf at Harrogate Royal Hall last March when promoting her UK country chart-topping album, Blackbirds, with pianist husband Barry Walsh to the fore. Blackbirds went on to win International Album of the Year and Song of the Year – for the title track – at the inaugural UK Americana awards in February.
In 2015, The Daily Telegraph named Gretchen as one of the best 60 female singer-songwriters of all time, further testament to her gift for penning introspective songs covered by pop, country, blues and folk artists, such as Patty Loveless, Bonnie Raitt, Shania Twain and Martina McBride.
The Shires, Britain's most successful country export, return to the Platform event after appearing last year on the back of Pocklington Arts Centre shows in 2014 and 2015. Ben Earle and Crissie Rhodes have become the first ever UK act to play the Grand Ole Opry in Nashville, seen their debut album, Brave, go gold and opened The Corrs' arena comeback shows.
Led by Danny George Wilson, formerly of Aussie ex-pats Grand Drive, the blue-collar country soul band Danny And The Champions Of The World took home three gongs from the UK Americana awards, winning UK Song of the Year for Clear Water, UK Album of the Year for What Kind Of Love and UK Artist of the Year.
"What Kind Of Love has added more than a tinge of Northern Soul, clearly has Van Morrison as an influence and nods a head to Dexys, all this wrapped up in a comforting blues-rock blanket," says James Duffy.
From Yorkshire, Seafret's Bridlington duo of vocalist Jack Sedman and guitarist Harry Draper have just released their debut album, Tell Me It's Real, while Pock Arts Centre favourites The Dunwells, alias Leeds brothers Joe and David Dunwell and their school friends Rob Clayton and Adam Taylor, will showcase their newly arrived second album, Light Up The Sky.
Orphan Colours are an alt-country rock band from London, formed by Ahab singer-songwriter Steven 'Seebs' Llewellyn and Fred Abbott, lead guitarist of the sadly disbanded Noah and The Whale, plus ex-Ahab singer Dave Burn on vocals and guitar, Danny And The Champs drummer Steve Brooks and bass player Graham Knight.
Barcode Zebra, the Yorkshire soul, pop and funk band, have changed lead vocalist since playing the 2015 Platform Festival, with Eve Maule-Cole joining Charlie Daykin, keyboards, Emma Whitehead, percussion, and Ruth Wilde, bass and guitar.
Wildflowers will line up with the Bennett sisters Siddy on lead vocals and guitar and Kit on vocals, accordion and keyboards, plus co-songwriter James Ashbury on vocals, mandolin, acoustic guitar and kick drum.
"If you like breezy, supremely melodic, semi-acoustic pop with roots in both the UK folk-rock and US singer-songwriter movements of the late Sixties and early Seventies, then you'll love Wildflowers," says James Duffy.
PLATFORM FESTIVAL
Saturday 16th July at 1.00pm (12.00pm Doors) The Old Station, Pocklington Tickets £40.00 (Adult), £30.00 (Under 18) & £130.00 (Family Ticket)
Box office (01759) 301547
www.pocklingtonartscentre.co.uk
---