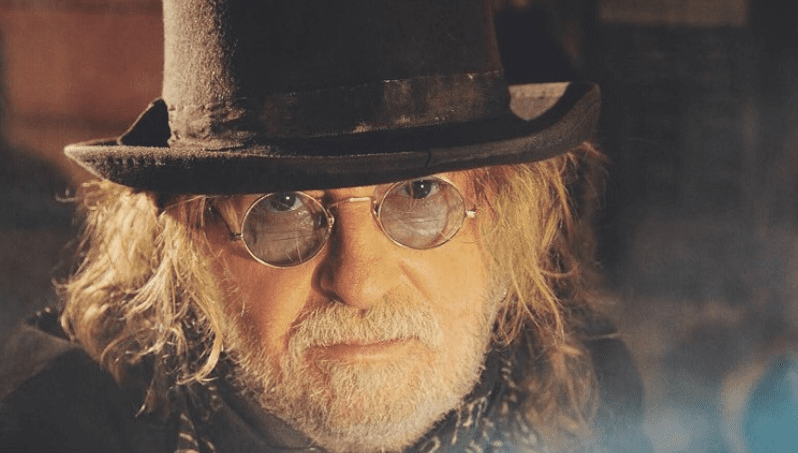 Ray Wylie Hubbard releases 'Fast Left Hand' featuring The Cadillac Three
---
Ray Wylie Hubbard has shared the third single from his upcoming collaboration album 'Co-Starring' in the shape of Fast Left Hand, featuring The Cadillac Three. You can listen to the song here and pre-order the album, due July 10, here.
Fast Left Hand follows in the footsteps of Bad Trick – featuring Ringo Starr, Don Was, Joe Walsh and Chris Robinson – and Outlaw Blood featuring Ashley McBryde, as Hubbard has put together a remarkable record featuring a number of outstanding musicians.
Speaking about the album itself, Hubbard stated that he is trying to get better with each album that he releases, but to be able to try and improve with all the people he has collaborated with on this record has been a special experience.
"Each record is built on the steps of the last one and I'm just trying to get better," Hubbard says. "To have all these cats we've toured with and played with, I'm very, very proud of it.
"Young and old, established, new, Rock & Roll, Folk, Country, to even know these people is awesome, but to make music like this with them? Well, it really impresses me."
The track listing for 'Co-Starring' by Ray Wylie Hubbard is:
1. Bad Trick ft. Ringo Starr, Don Was, Joe Walsh, Chris Robinson
2. Rock Gods ft. Aaron Lee Tasjan
3. Fast Left Hand ft. The Cadillac Three
4. Mississippi John Hurt ft. Pam Tillis
5. Drink Till I See Double ft. Paula Nelson and Elizabeth Cook
6. R.O.C.K. ft. Tyler Bryant & The Shakedown
7. Outlaw Blood ft. Ashley McBryde
8. Rattlesnake Shakin' Woman ft. Larkin Poe 
9. Hummingbird ft. Peter Rowan
10. The Messenger ft. Ronnie Dunn and Pam Tillis 
---