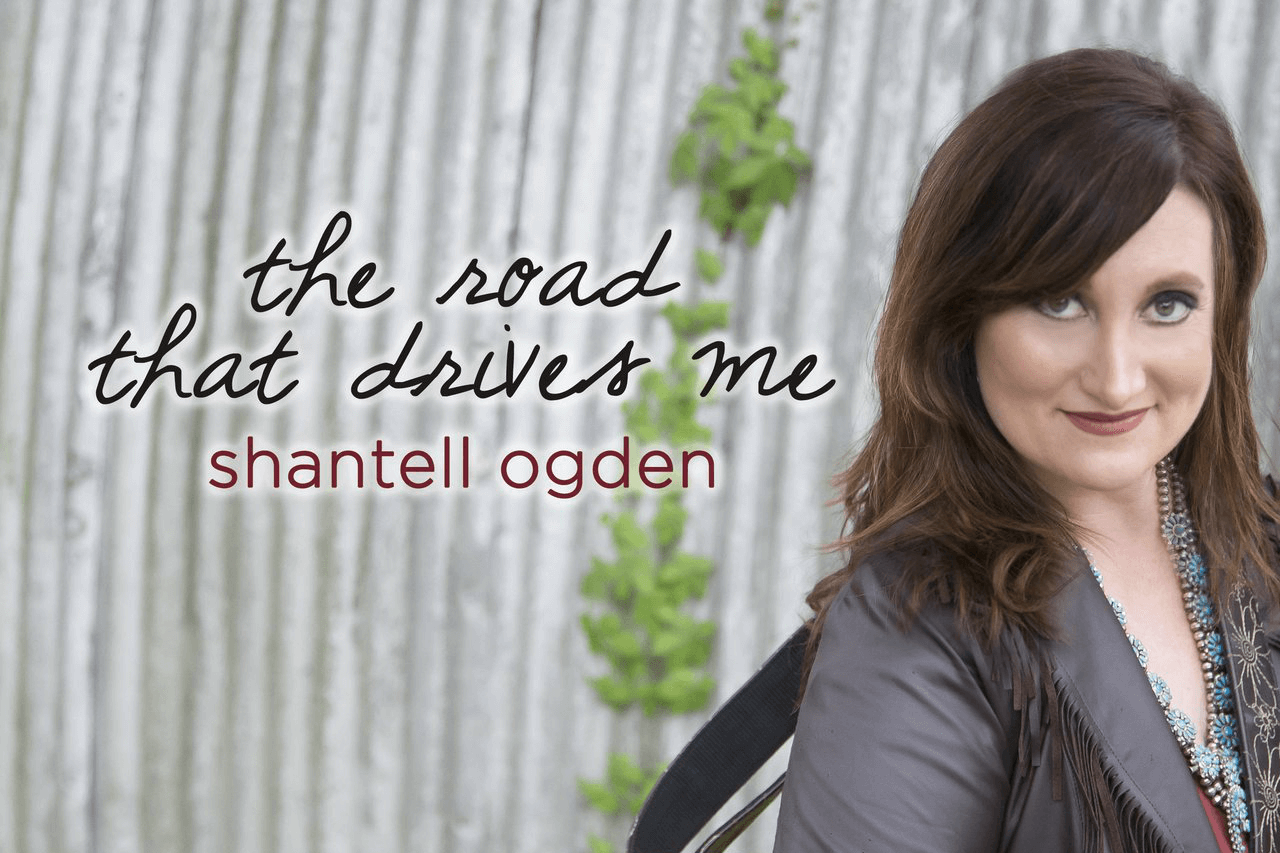 Review: Shantell Ogden THE ROAD THAT DRIVES ME
7 October 2016 CD Reviews
---
Shantell Ogden
THE ROAD THAT DRIVES ME
Hip Farm Chic Records
****
A compelling Americana album that mostly encourages listeners to keep coming back for more
September 13 will mark the release of Shantell Ogden's new album THE ROAD THAT DRIVES ME. Not an album for fans of rockier country, nonetheless THE ROAD THAT DRIVES ME is still very strong and showcases Shantell well.
Improving in quality as listeners journey through the album, THE ROAD THAT DRIVES ME is anchored by Truth About Trains and Feels Good To Get It Right. Intriguingly, Feels Good To Get It Right plays with a slight reggae feel that works surprisingly well and the track as a whole is smoothly added to with the harmonica hook that leads the rest of the instrumentalisation. In contrast, Truth About Trains feels a little pedestrian, which is a little unfortunate considering it's position within the album. This pedestrian feeling crops up a few other times in the album which stops it from being really outstanding.
Different Sides Of The Mississippi and Love Again are the softest tracks on the album but are arguably the two strongest. With nowhere to hide in either track, the focus is really on Shantell's vocal and she doesn't disappoint. Different Sides Of The Mississippi has a soothing blues rhythm that works well with the lyrics behind a track that also sees the harmonica used very effectively. The main production lead in Love Again comes from a delicate acoustic guitar line that manages to both feel open and unrestrained whilst still creating a strong beat to support Shantell's vocal. The delicate vocal delivery contrasts smoothly with the following track as well as standing on it's own well.
Very strong album, it would have been interesting to see what a few further tweaks would have produced.
Kasey Stone, www.shantellogden.com
---