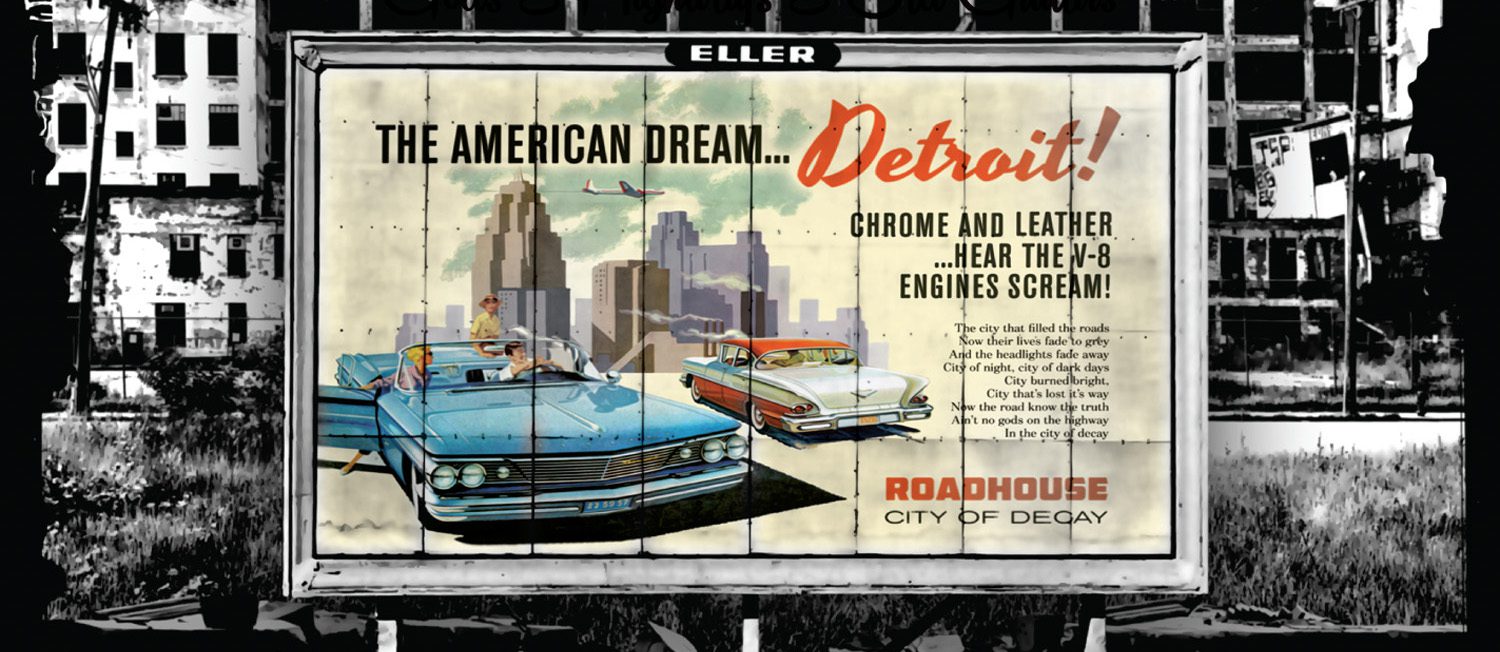 Roadhouse – CITY OF DECAY
1 September 2016 CD Reviews
---
The roadhouse goes ever on…
Roadhouse travel a mythical, mystical highway through the lands of Americana. The British band have been finding their own direction – a colourful mix of rock, country and blues – for 25 years. Their novel approach – two female singers alternately offering harmonies to leader Gary Boner and serving up their own lead vocals, sometimes in harmony, sometimes solo – has always made them different. That and their penchant for epic, crashing numbers with Boner's jangling guitar at their heart. The seven-minute title track, an epitaph for Detroit, ebbs and flows with a potent energy. They revisit the 14-year album title track Blues Highway, turning it into a soulful 10-minute gem and the package ends with the impressive Turn Your Face Into The Wind, which starts off acoustically before turning into a power balled (in the best possible way, of course).
Incredibly, Boner has been backed by the same rhythm section (bassist Bill Hobley and drummer Roger Hunt) while the lead guitar slot rotated for a long time, Danny Gwilym is now settled in the role, offering stylish licks. Even singer Mandie G now qualifies as a veteran.
The result is something that's never quite southern rock, nor heavy blues but which has elements of both. And at times the country jangle of the Byrds meets the twin guitar elegance of Wishbone Ash. Intriguing and powerful.
Nick Dalton roadhousegb.co.uk
---