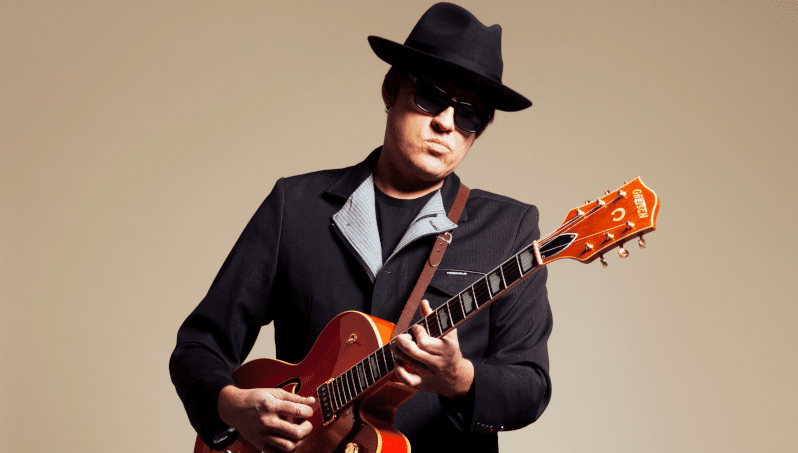 Robert Vincent unveils video for brand new single 'This Town'
28 November 2019 Featured news
---
Robert Vincent has shared the video for his most recent single This Town, which is his first release since he released 'I'll Make the Most of My Sins' in 2017. You can see the video below.
Liverpool resident Vincent – who won the inaugural Emerging Artist Award from Bob Harris at the UK Americana Awards – has been busy writing new music in the aftermath of releasing 'I'll Make the Most of My Sins' and has now signed with the label Thirty Tigers.
Speaking about the song, Vincent said that the video represents part of his childhood as he wanted to try and capture that in detail, while also offered an insight into the style of music that will be featured on his new album.
"The underlying sentiment to This Town's video is that of my childhood," Vincent said. "I was keen to capture some of where I grew up as part of the narrative, but also where life had taken me.
"I've spent time in the US towns and cities, Nashville and Memphis, mainly and more recently Texas, Lubbock home of Buddy Holly, who as a musician has been an inspiring chapter in my life. So, we used some of these locations as a backdrop for This Town. I have been connected to these places by music, history and films, even before I had visited.
"I wanted to use The Plaza cinema, a beautiful Art Deco building built in 1939 situated just outside of Liverpool, in my hometown of Crosby. It was an important part of the video, because it was my escape as a child. I used to go alone, avoiding my friends interrupting the films.
"That building meant as much to me as anything from my childhood, more than iconic films and first dates I had there. I added my son to the video to illustrate how I felt about those more laid back days. The innocence of those times compared to now is a world apart, but is something I seek and try to paint within the music on my upcoming new album".
Vincent is currently on tour and has a handful of dates left in 2019, including dates in Scotland, a London gig and a final performance of the year in his home city of Liverpool.
Robert Vincent is playing:
November 29 – The Blue Lamp, Aberdeen, Scotland
November 30 – Wee Bear Cafe, Angus, Scotland
December 1 – Voodoo Rooms, Edinburgh, Scotland
December 2 – String Theory, Hawick, Scotland
December 6 – Mycenae House, London, England
December 13 – Heaven's Gate, Liverpool, England
---