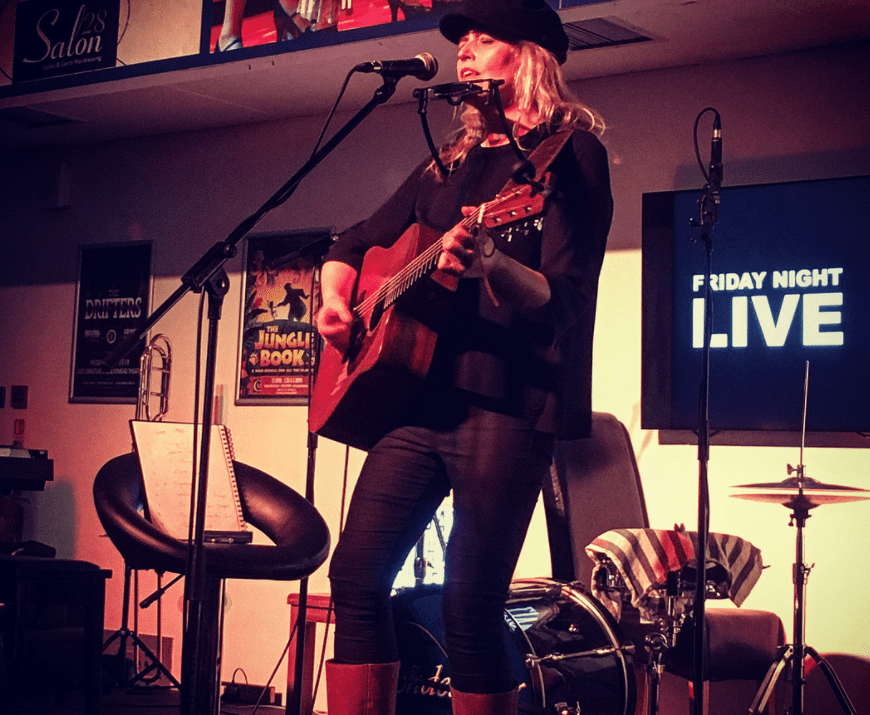 Sadie Jemmett: My inspiration behind the making of These Days, Live At The Green Note…
15 March 2018 events Industry News
---
Back in July 2017 Sadie Jemmett played one of her favourite London venues – The Green Note in London. It was a hot summer night and Sadie played an electrifying gig to a packed and appreciative audience, showcasing new songs from her next studio album as well as favourites from her last two albums, The Blacksmith's Girl (2013) and London Love Songs (2015).
For the past 12 months Sadie has been busy in her home studio in Sussex writing material for her new album, as well as working on projects for theatre and film, including scoring the soundtrack for the award-winning short film Passing Over.
Sadie's new album will be produced by Joby Baker (The Bills, Cowboy Junkies, Miten / Deva Premal), one of the West Coast's top producers in his much sought-after Baker Studios in Victoria BC, Canada.
Since the release of London Love Songs, Sadie has been on tour performing her music to packed auditoriums in France, Europe and the USA in a Nice National Theatre production of the play Shakespeare's Sister ou La Vie matérielle directed by Irina Brook.
Speaking of These Days, Live At The Green Note, Sadie said: "I had always wanted to release a live album, one of my favourite Neil Young albums is Live At Massey Hall, which is quite early in his career. It's a solo, acoustic performance and I loved its immediacy, rawness and simplicity – and the connection with the audience, which I hope I have achieved with this record."
---
Editor London Love Songs, news, Sadie Jemmett, The Blacksmith's Girl