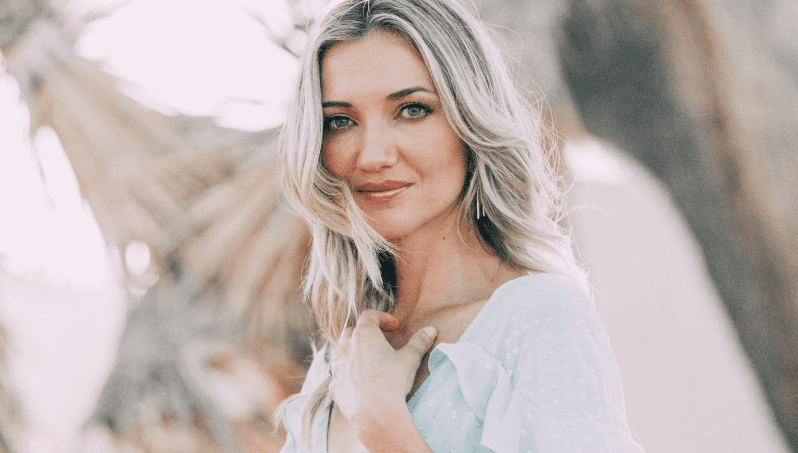 Sarah Darling revealed as part of new Cambridge Folk Festival 2019 announcement
26 April 2019 news
---
Country music star Sarah Darling will be returning to the UK in August for the Cambridge Folk Festival, who has been announced for the festival along with 11 others.
Darling has a very healthy relationship with the UK and has frequently stated that she sees it as her second home, generating a huge fanbase over here in the process.
This was emphasised at the recent C2C 2019 festival, where Darling performed several gigs that were at full capacity before embarking on a UK tour with Liv Austen as support – including a sell out at Bush Hall.
In addition to Sarah Darling, Kerri Watt – another star of C2C and who supported Keith Urban at his O2 Kentish Town Forum show – has been announced, while the likes of Lucy Ward, Katie Doherty & the Navigators and Jack Broadbent will be performing.
Also, Daoiri Farrell will be bringing his All-Star Celtic Session band, which includes the likes of Michael McGoldrick, Donal Lunny, Niamh Dunne, Seán Óg Graham, Donald Shaw and Robbie Walsh.
The new announcements join Lucinda Williams, Nick Mulvey and Fisherman's Friends on the bill and tickets are available here.
The full line-up for Cambridge Folk Festival is:
Lucinda Williams
José González
Nick Mulvey
Richard Thompson
Ralph McTell
Tunng
Fisherman's Friends
Lisa O'Neill
Lil' Jimmy Reed & the A Team
Talisk
Nancy Kerr, James Fagan & Friends
Sam Sweeney
Rura
Jarrod Dickenson
Karine Polwart
Calexico and Iron & Wine
Amadou & Mariam and Blind Boys of Alabama
Graham Nash
The Unthanks
Gruff Rhys
Robert Finley
Kathryn Tickell & The Darkening
The Rails
McGoldrick, McCusker and Doyle
Siobhan Miller
Holy Moly & the Crackers
The Tweed Project
Rob Heron & The Tea Pad Orchestra
Sarah Darling
Daoiri Farrell's All-Star Celtic Session feat. Michael McGoldrick, Donal Lunny, Niamh Dunne, Sean Og Graham, Donald Shaw and Robbie Walsh
Roo Panes
Jack Broadbent
The Bar-Steward Sons of Val Doonican
Ryan Young and Jenn Butterworth
Katie Doherty & the Navigators
Kerri Watt
Amy Montgomery
Lucy Ward
SING4SANE
The Sisters of Elva Hill
---