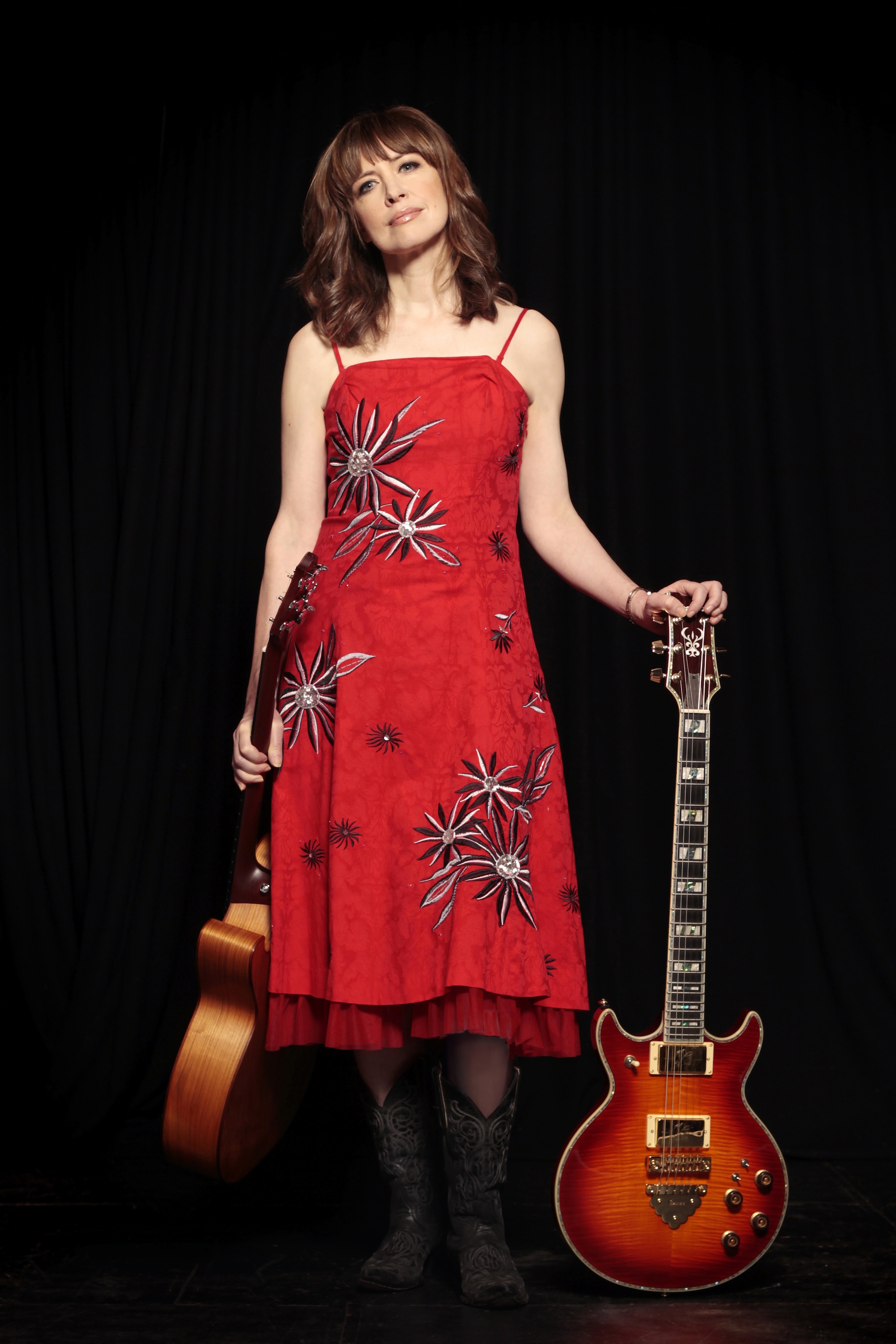 Sarah McQuaid has teamed up with award-winning filmmaker Brett Harvey
---
Ahead of her April-May UK and Ireland tour, Sarah McQuaid (http://www.sarahmcquaid.com) has teamed up with award-winning filmmaker Brett Harvey (http://www.brettharvey.co.uk) for a music video/short film based on the poignant true story of Bill Conner, a father who lost his daughter and cycled 1,400 miles to hear her heart beating again in the body of its recipient.
The video is underpinned by Sarah's song "Slow Decay", from her just-released fifth solo album, If We Dig Any Deeper It Could Get Dangerous, produced by guitar icon Michael Chapman and released in February on both CD and vinyl.
"The body fails / These bones won't last forever / So I ask myself what are the things we leave behind," ruminates Sarah in the lyrics of "Slow Decay". The question is answered, at least in part, elsewhere on the album: the bluesy, upbeat "Break Me Down" includes the line "If my organs are of use, I hope they find a happy home."
In his beautifully rendered film, Harvey takes up that theme subtly but effectively, as a mother (played by Mary Woodvine, whose credits include Eastenders, Doc Martin, Casualty and Poldark in addition to starring roles in Cornish-language short film Blight and award-winning 2007 thriller The Lark) undertakes a cycle journey intercut with flashbacks of her daughter's short life. Links for the donatelife.net, organdonation.nhs.uk and organdonor.gov websites appear onscreen after the film's closing frame.
"I'm so, so glad that Brett came up with this beautiful concept for 'Slow Decay'," says Sarah. "It's something I feel very strongly about, and I hope it'll inspire anyone who's not already registered as an organ donor to sign up."
See http://www.sarahmcquaid.com/tour for details of Sarah's April-May UK and Ireland dates, and click here to view the video: https://youtu.be/4WjeCEoNHjY
---