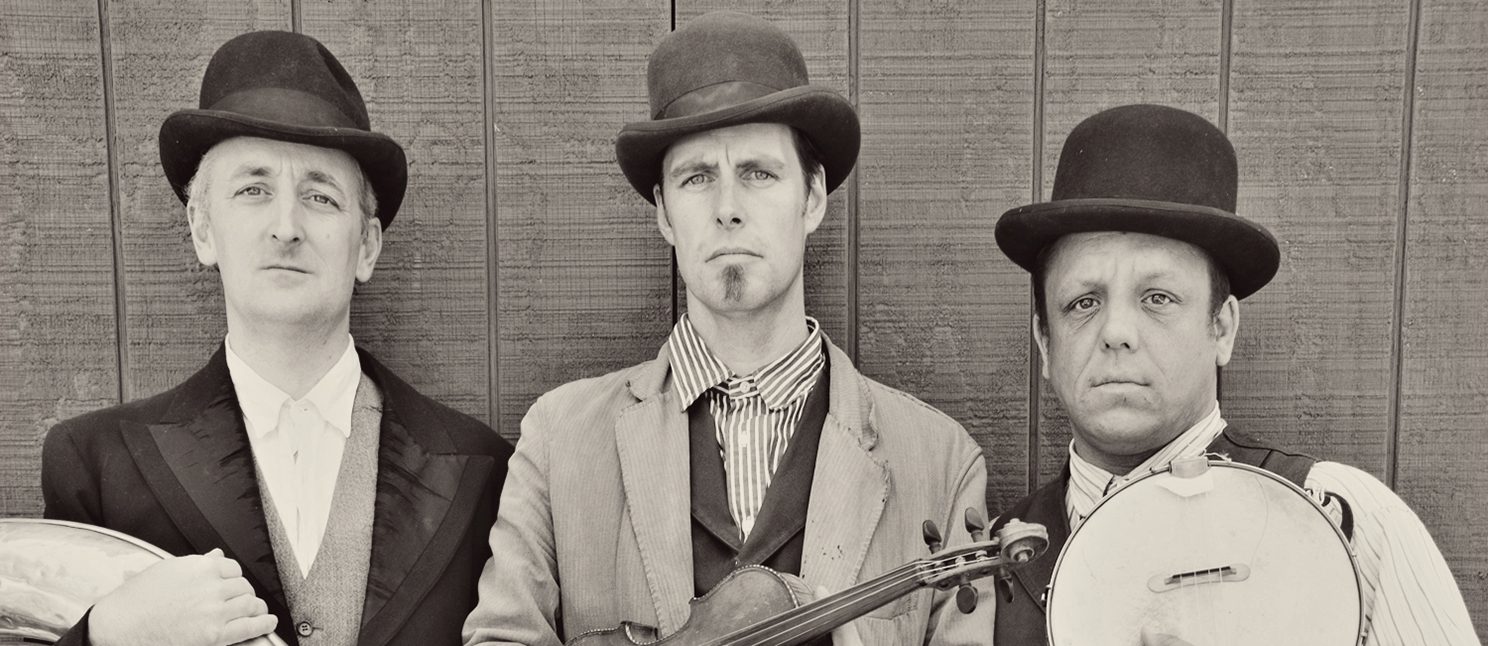 Sheesham & Lotus & 'Son announce UK tour
29 September 2016 news Tour News
---
After taking Shetland Folk Festival by storm when they were flown in as one of the main visiting attractions earlier this year, Sheesham & Lotus & 'Son return to these shores before heading for Europe where they are also becoming increasingly popular following two appearances at the big Tønder Festival in Denmark.
BBC presenter Mary Ann Kennedy said these new kings of old-time were "the first Americana band in a long time that's really made me sit up and pay attention" while Cerys Matthews at BBC Radio 6 urged everyone to "catch them if you can."
BBC Radio 2 presenter Bob Harris is another fan, describing their material as "lovely sepia-tinted music" and adding: "I absolutely love it!"
The trio is highly regarded in North America and tours relentlessly.
This summer, they played most of Canada's big outdoor events in what has been their busiest year to date.
The repertoire has been expanded to include a vast array of instruments and contraptions, the likes of which you will not see in anyone else's hands.
So, as well as banjo, fiddle and sousaphone, expect appearances from bones, a variety of harmonicas and kazoos, the world's only Contrabass-Harmoniphonium, Jaw Harps and the occasional miniature liquor bottle.
Oh, they specialise in rhythmic body slapping too!
 UK tour dates
Tues Nov 1: HopBarn, Southwell
Wed 2: The Atkinson, Southport
Thurs 3: Acoustic Music Club, Kirkcaldy
Fri 4: Fyvie Folk Club, Aberdeenshire
Sat 5: Tin Hut, Gartly, by Huntly
Sun 6: Performing Arts Centre, Kilbarchan
Mon 7: Traverse Theatre, Edinburgh (with The Crooked Brothers)
Tues 8: Dundee Acoustic Music Club
Wed 9:  HEART, Headingley, Leeds
Thurs 10: The Cross Keys, Selattyn
Fri 11: The Green Note, London
Sat 12: Square & Compass, Worth Matravers
Sun 13: The Canteen, Bristol
---
Editor Americana, cheetah & lotus & son, FOLK, news, Tour News