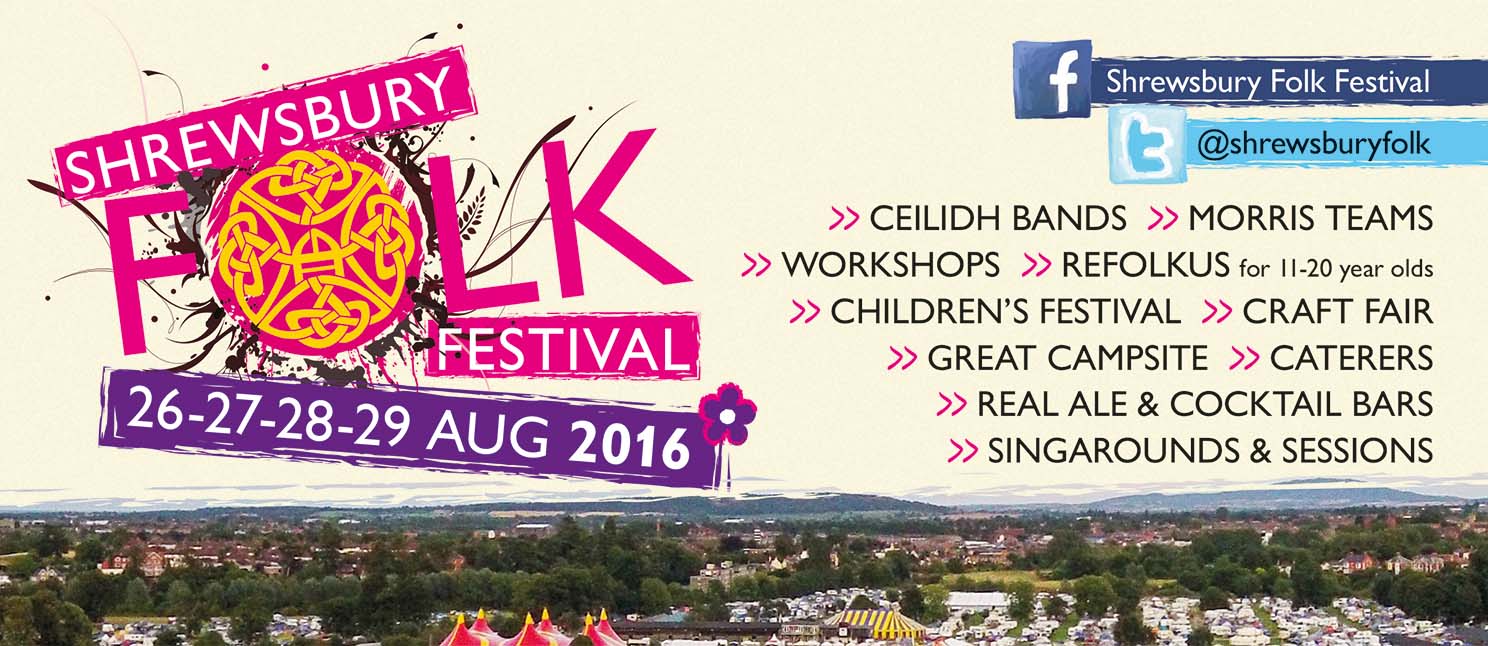 Shrewsbury Folk Festival
---
A trio of chart toppers with a number of Top 40 hits between them will be one of the highlights of this year's Shrewsbury Folk Festival.
Nick Lowe, Paul Carrack and Andy Fairweather Low will perform together at the four-day event at the West Mid Showground from August 26 to 29.
Lowe, who had hits with I Love the Sound of Breaking Glass and Cruel to be Kind, will be reunited with Carrack (Mike & The Mechanics and Squeeze) and Fairweather Low, performer of hits including Wide Eyed and Legless and (If Paradise Is) Half as Nice, following their debut outing at last year's Glastonbury.
They will join, among others, Grammy award winning American singer songwriter Rosanne Cash – the daughter of country singer Johnny, folk rock band the Levellers, Eliza Carthy and the Wayward Band, world music star Raghu Dixit and festival favourites Show of Hands on the bill.
Dubbed a 'key date in the UK folk music calendar' by the Daily Telegraph and recognised by the Sunday Times as a 'family friendly folk staple', Shrewsbury has it all regardless of your taste in music.
This year marks the 20th festival organised in the county by directors Alan and Sandra Surtees and is widely regarded as one of the top UK events of its type for its imaginative programming and high production values.
The riverside site is within walking distance of the medieval town centre. There are four music venues including the two main stages, which seat thousands, and the main stage has a mosh pit that can fit more than 1,000 people.
The children's festival Pandemonium! offers everything from storytelling to crafts, circus skills, lantern making, drama, dance and music workshops for the younger festivalgoers. Coupled with the ever-popular Panic Circus, it's an integral part of any family festival experience!
The Refolkus youth programme is always in demand. The Big Band will be back this year alongside all manner of other folk related fun for 11 to 20-year-olds.
There is a huge dance tent with specialist flooring for ceilidhs, workshops and dance shows. Top that with more than 100 workshops every year from yoga to music sessions, dance classes, and songwriting, and there is never a dull moment.
There's a free bus into town on Saturday and Sunday to enjoy the fringe events, which include a dance parade and displays and pub sessions or you can stay on site and enjoy the craft fair, food village, and real ale, wine and cocktail bars.
If you want to make a weekend of it, there's superb on-site camping with hot showers!
* Tickets start from £35 and are available at www.shrewsburyfolkfestival.co.uk
---