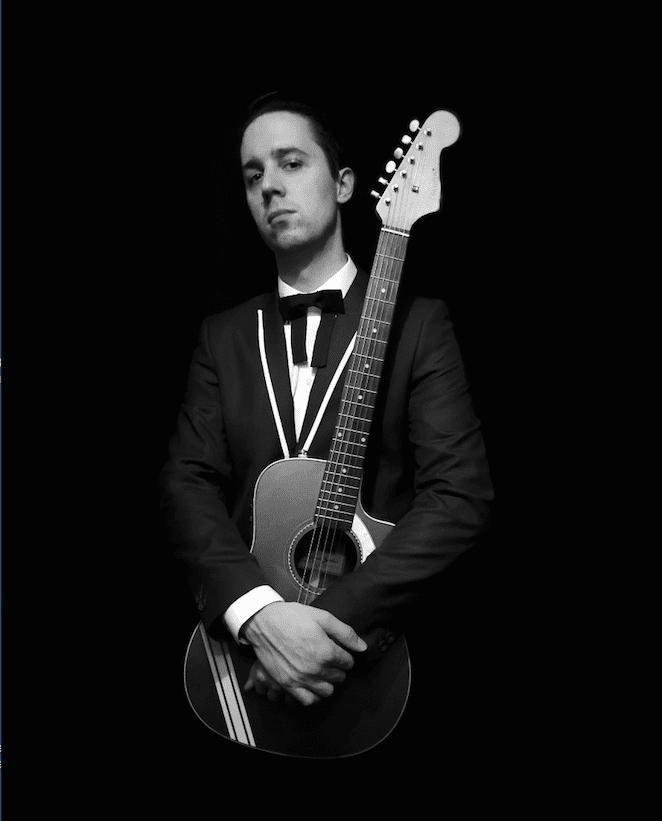 Shropshire musician, Jonn Walker, releases debut EP and talks about battling depression
12 March 2018 Industry News
---
After spending much of his musical career playing guitar or drums in various bands, Jonn spent the tail end of last year writing and recording a solo acoustic EP. Within eight days of finishing the recording session, one of the tracks from "Partisan Palace" was aired on BBC Introducing for Shropshire.
"Last year was pivotal for me," Jonn says. "I had therapy for depression, which I've battled since I was a kid, I went on tour with a rock band for six months, I left a job I hated and I suddenly had a burst of inspiration leading me to write the EP. Yet I had dark, troubled times that actually helped me to speak up about depression. Over the coming weeks, I will be discussing depression, anxiety and therapy on Twitter and I encourage anyone who has questions or who simply wants to talk to join me."
You can read a review of Jonn's EP "Partisan Palace" in the March edition of Maverick and you can find his track "To The Ground" on the free CD with the mag.
Follow Jonn at @JonnWalker_
---