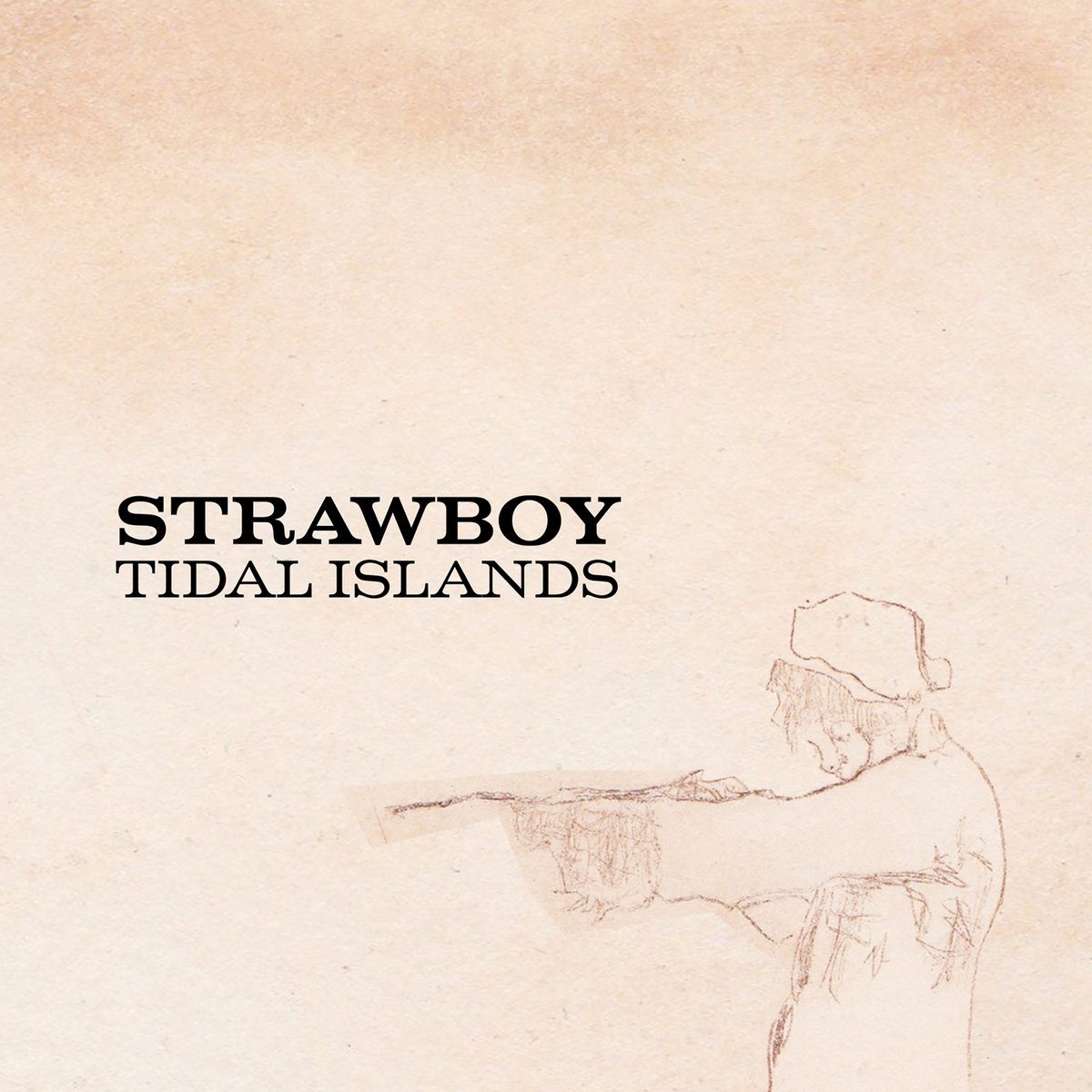 Strawboy – TIDAL ISLANDS
29 January 2016 CD Reviews
---
(3 / 5)
Irish musician delivers mysterious dreamy folk-inspired album
Strawboy's debut album, Tidal Islands was fittingly recorded in an old cinema projection room in Amsterdam, which adds to its quirkiness and experimental quality.
The Irish musician, Ciarán O'Rourke (also known as The Trickster), was formerly a London-based session musician, yet in recent years he felt he needed to step away from city life and focus on his own music.
He returned home to Ireland and over the space of two years, secluded himself away to craft the basis of his debut release, that he wrote, produced (with Maarten de Boer) and arranged.
His breathy spoken folk sound has an oddly hypnotic feel to it, which he has combined with an overarching techno influence and mysterious mood.
He's joined on the recording by a wide range of musicians, playing everything from the 8-string tenor ukulele and drums, to tenor and baritone saxophones, trumpet and harp, which all add to an intriguing sound.
Iona is a strangely captivating and fascinating track, which was inspired by reading a book by Iona Opie, the anthropologist who, in the 1950s, documented the rhyming slang in playgrounds that has existed for hundreds of years.
Therefore, the song is a plethora of folklore and superstition, featuring a group of children chanting an ambiguous re-recorded pidgin English rhyme from Puerto Rico, and includes a stunning harp performance.
It's these little touches and turns of inspiration that add to an overall quirky and interesting eight-track album.
Revellers/Revolutionaries is dominated by sounds of the trumpet and jazzy drum beats, whereas Live & Breathe is piano-driven and haunting in its dreamy delivery.
Inspired by his upbringing in the far west of Ireland, and his new home base of Amsterdam – with added folklore, symbols and superstitions – Tidal Islands is an authentic debut release.
---