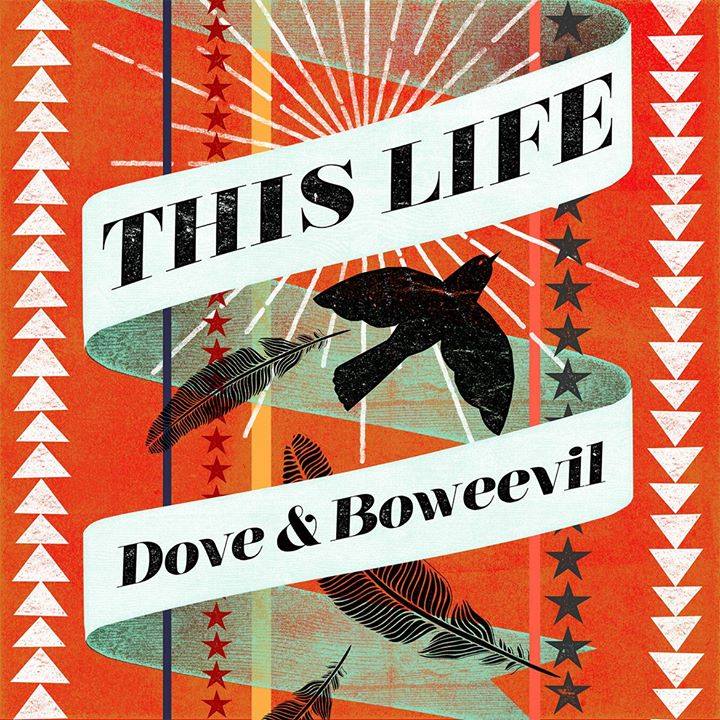 The Dove and Boweevil Band – THIS LIFE
29 January 2016 CD Reviews
---
Mud Pie Records
(4 / 5)
From East Anglia to the world
In the fens and along the coasts of East Anglia, the blues burn with a fervour that the devoted each bring to their own individual pilgrimages and pleas to the unconverted to join this happy band. In the vanguard come The Dove and Boweevil Band with their stonking great second album THIS LIFE, an album born out of personal adversity, trauma and, ultimately, triumph, for this album very nearly didn't happen as guitarist Mark 'Boweevil' Howes' routine throat operation really didn't go as planned.
But not to dwell on such things, as Mr Howes and Lauren Dove have conjured up an album as good as anything that British blues has had to offer this year, 12 self-written tracks of blues inspired variety from the rocking opener Food For Love to the much more vulnerable closer Maple Leaf. Along the way we have the shuffle of Need A Little Love, Fireworks, but probably not of the sort with which we remember the failure of Mr Fawkes, and the wonderful East Coast Blues with its New Orleans feel.
With a full band behind them and a deft horn section, this could be lift-off for Dove and Boweevil, with a full diary for 2016 and the wind in the right direction there will be no stopping them and I, for one, will be happy to watch them strut their stuff.
Ian Ambrose
www.doveandboweevil.co.uk
---