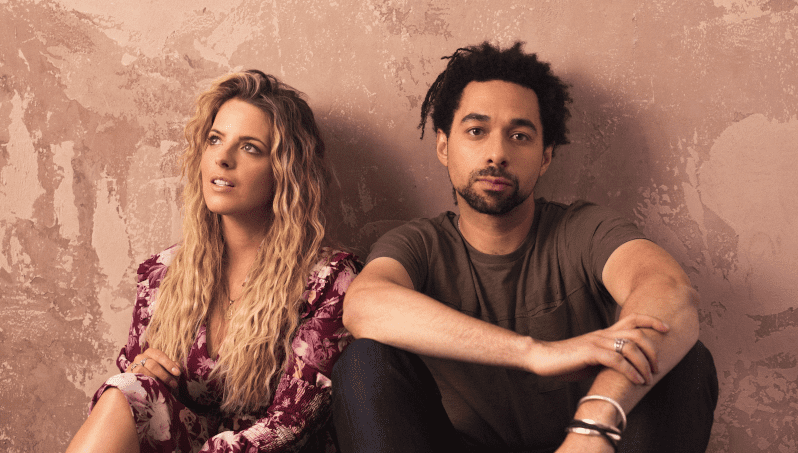 The Shires reschedule UK tour to October-December 2020
31 March 2020 Featured news Tour News
---
The Shires have become the latest group to reschedule their tour dates amid COVID-19, pushing theirs back until October-December. Tickets are available here.
Initially, the duo – made up of Ben Earle and Crissie Rhodes – were set to tour extensively between April and June with Eric Paslay as their support act, but the pandemic has forced them to push the tour back.
All tickets remain valid for the rescheduled dates and speaking in a statement on their social media, the duo explained their reasons and apologised for rescheduling, but stressed that health and safety comes first and foremost.
"Sadly, due to the current situation our tour dates have been re-scheduled for later this year," the duo said in a statement. "We're so sorry to disappoint anyone, but we must put everyone's safety first."
The Shires will be playing:
October 21 – Corn Exchange, Bedford, England
October 26 – Academy, Bristol, England
October 27 – Princess Theatre, Torquay, England
October 29 – Brighton Dome, Brighton, England
October 30 – Philarmonic Hall, Liverpool, England
November 1 – Barbican, York, England
November 2 – Symphony Hall, Birmingham, England
November 3 – Sands Centre, Carlisle, England
November 4 – Bridgewater Hall, Manchester, England
November 6 – St David's Hall, Cardiff, Wales
November 9 – Regent Theatre, Ipswich, England
November 10 – Aberyswyth Arts Centre, Aberyswyth, Wales
November 12 – Leas Cliff Hall, Folkestone, England
November 13 – Royal Centre, Nottingham, England
November 15 – The Palladium, London, England
November 16 – Pavilion, Weymouth, England
November 17 – The Anvil, Basingstoke, England
November 19 – Engine Shed, Lincoln, England
November 21 – G Live, Guildford, England
November 24 – New Theatre, Oxford, England
November 25 – Victoria Hall, Stoke, England
November 30 – Sage, Gateshead, England
December 1 – Beach Ballroom, Aberdeen, Scotland
December 2 – Liquid Room, Edinburgh, Scotland
December 7 – Corn Exchange, Cambridge, England
---