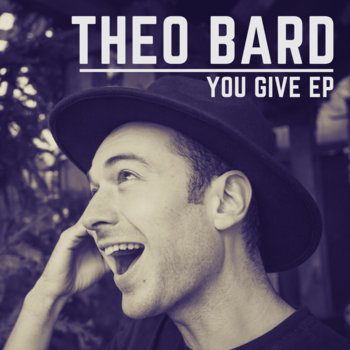 Theo Bard – YOU GIVE
29 January 2016 CD Reviews
---
Woodburner
***
A medley of musical influences and brutally honest observations. Clever creativity
Self-penned and self-produced, in collaboration with Tansay Omar (the mind behind works by the likes of Bjork and Boy George), Theo Bard's YOU GIVE EP is an unusual and intriguing production.
Never Alone is a strong opening track that shows off Bard's distinctly British voice, fused with a Deep South sound that wouldn't sound out of place in a New Orleans or Memphis back street bar. As the song displays a sense of claustrophobia, there's something infectious about the sometimes-frenzied instrumentals and vocals, which offer a House Of The Rising Sun feel.
You Give, which is the EP's namesake, yearns for old times and relationships. Bard sings 'I know those times are gone but the friendships still live on/ 'Cause you give and you give'. A friendship anthem for school leavers and graduating classes, or friends who let life get in the way. Musically, this is the song Ed Sheeran would look to for inspiration if he ever dabbled in country or jazz. A fine example of how well the two can blend.
With both reggae and folk undertones, Evil Eyes is a darker track in which you can hear the East London influence on Bard's life and musical style. Though not necessarily a favourite, this is a unique track where you can appreciate what he's done. The autobiographical Burning Wood Tonight and encouraging Time To Live are two very different tracks; one looking at Bard's real life on London's music scene, specifically his popular Woodburner events, and the other offering advice on life and love set to classic guitar.
Yes, if this EP is anything to go by, there's no doubt Theo Bard will become a more familiar name (and voice) across various UK music scenes – and what an apt name it is.
Amy Jones
---