The British Country Music Festival was a weekend like no other. A celebration of live music and of homegrown talent. Marina and Martin from Fit The Bill launched the festival three years ago and despite Covid scuppering their plans last year, the festival has grown since 2019 and a community, a family friendly environment has been created.
Held at the Winter Gardens in Blackpool, the three day festival featured an array of familiar faces on the British scene as well as some new talent, and showcased the various sides of what country music can be – meaning there was something for everyone. The glorious ballrooms and past theatre stages played host to fiddles and guitars, banjos and steel players.
As one stage ended, another began and it was timed perfectly, with good variety. From the energy and volume of Robbie Cavanagh to the stripped back acoustic set-up of storyteller, Hayley McKay; the event flowed seamlessly.
Though I had heard many of these artists before, there were some new names that popped up that impressed me, the likes of Ben Holland and Tommy Atkins to name just two. A name that I had heard before but didn't know too much about was Jess Thristan. Her band were tight and her voice was powerful. She built a rapport with the crowd instantly and was a natural on stage. Her songwriting was exceptional – it's easy to see why Shania Twain added her to her Spotify playlist when she's writing such fantastic songs.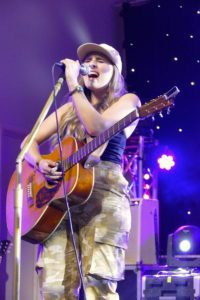 Over on the main stage in the Empress Ballroom perhaps my favourite UK Country artist, Katy Hurt opened the main stage on Saturday evening. It was her first full band show after the pandemic and if there was any nerves you couldn't tell. Hurt's vocals have always been good but I think that's the best I've ever heard her sing. Songs such as 'Unfinished Business' were delivered delicately with emotion packed into her voice whilst uptempo tracks such as 'Revved Up' had people up out of their seats dancing and swaying along.
The Saturday night was all about girl power as Elles Bailey kept the energy levels high as she followed Katy Hurt and Wildwood Kin with their gorgeous harmonies captivated the audience with their unique sound as they headlined the show.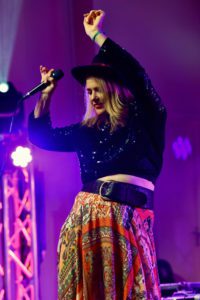 The final day was tinged with a slight sadness, it was so good to finally get out and enjoy live music again in a safe manner and it felt like it was over too soon! Tim Prottey Jones opened the show. He's an interesting artist, writer and producer who has had a varied career on stage in musicals and as a member of The Wandering Hearts. His solo work sets him apart from the rest of the field, he has the potential to crack the UK and the US scene and my only criticism is that I would have liked to have seen him a little higher up the bill.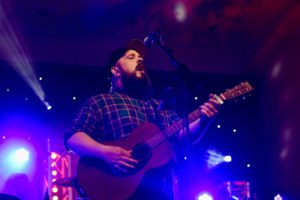 Martin Harley and his band stepped out on stage and mesmerised everyone. The level of musicianship on display was world class and his smooth, bluesy voice delivered every line elegantly.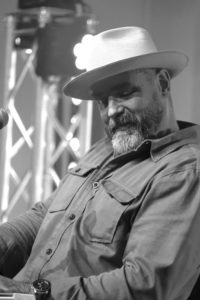 As announcer Matt Spracklen put it, there were a few Americans who 'slipped through the net' and entertained the British crowd. One of the performances of the weekend was Candi Carpenter. Originally from Ohio and now residing in Nashville this was Carpenter's first trip to the UK.
She was the only true solo, acoustic performer that day and she commanded the stage with her down to earth humour in between songs, her power house vocals and captivating lyrics. She began with a song that she had collaborated on with Brandi Carlile, and moved on to perform a number of unreleased tracks that she hoped to test out on the crowd; she had them hanging off her every word.
She also showed why she was a champion yodeller as a child by performing a little yodel – I've never heard anything like it, I was impressed! Carpenter won the hearts of the Blackpool crowd and this was evident from the standing ovation she received. Afterwards, the audience queued for a good hour or more as she took time to meet everyone of her new found fanbase. It was a real treat to see her UK debut!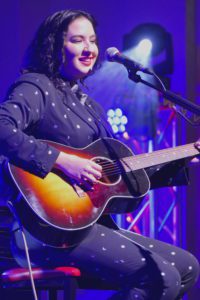 It was a wonderful atmosphere, the live music was of the highest standard and the performers and event organiser did the UK country scene proud by the delivery of such a fantastic weekend. Tickets are already on sale for next years event which takes place between the 2nd and 4th September.
To stay up to date on the latest country music news, please register to receive our newsletter here.
Media contact
Zoe Hodges,
Editor, Maverick Magazine
Tel: +44 (0) 1622 823920
Email: editor@maverick-country.com