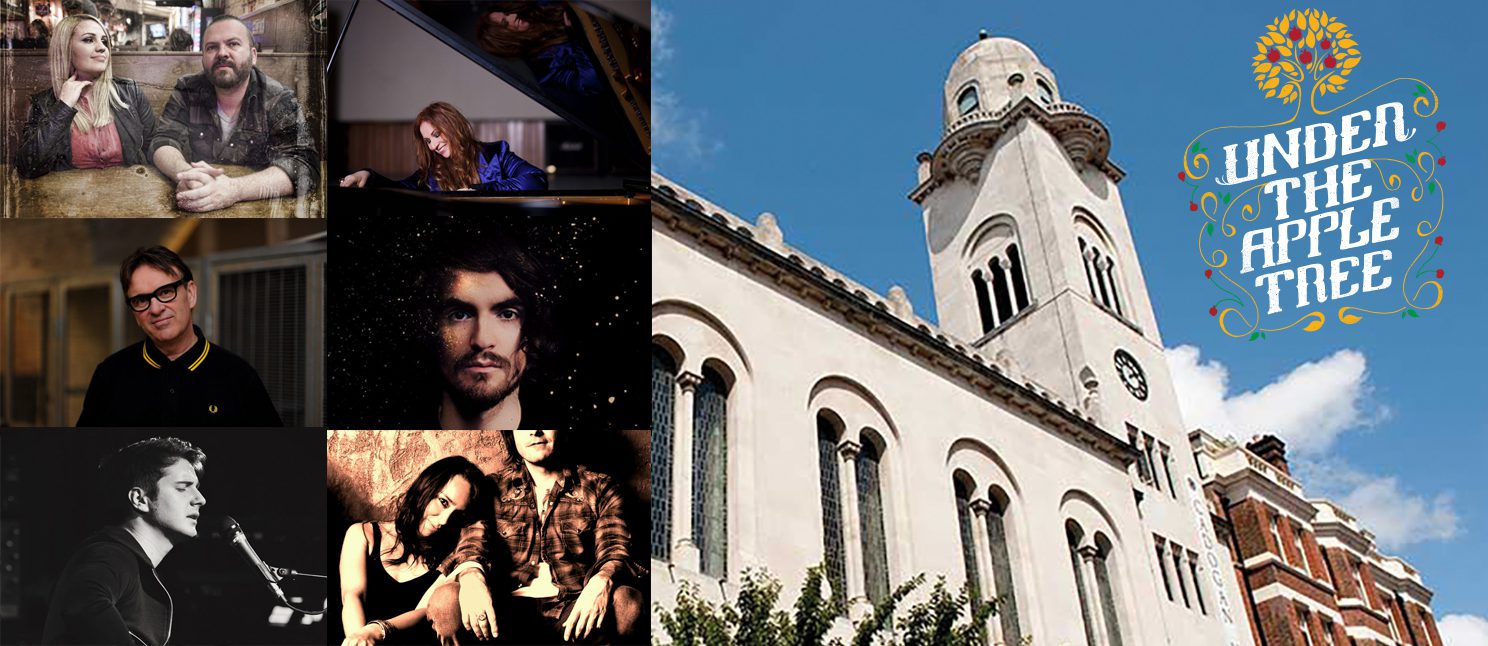 Under The Apple Tree Festival puts down new roots in London
---
Whispering Bob Harris is delighted to announce the first of his brand new Under The Apple Tree Roots Festivals to be held at the prestigious Cadogan Hall in London on Saturday 10 September.
The one-day festival will be a beautiful, intimate event featuring many of Bob's favourite artists, bringing together all of the things his career has been built on – authentic, wonderful music in a relaxed and welcoming atmosphere.
Already confirmed to appear on the main stage are Squeeze co-founder Chris Difford with guest Boo Hewardine, Scott Matthews, Welsh songstress Judith Owen and her band, multi-instrumentalist and songwriter Martin Longstaff and The Lake Poets from Sunderland, and Nashville singer/songwriter Andrew Combs, who made a terrific impression at this year's C2C festival. Up and coming acts also include BBC Introducing favourite Dan Bettridge and Lewis and Leigh, who combine their musical experiences from the Mississippi and Wales. More artists will be announced in the coming weeks.
Alongside the main auditorium stage, there will also be the chance to catch acoustic performances on a second, more intimate stage located in the main promenade. Artists confirmed for this stage include Blair Dunlop whose track 'Egoist' from his latest album recently made the BBC Radio 2 playlist, Dexeter, Balsamo Deighton, Small Town Jones and Catherine McGrath.
"We are really thrilled by this line-up" says Bob Harris "It is a perfect balance between exciting new talent and established stars, and with more artists to be added to the bill I think it's a great way to start. We're really honoured to launch this new series of one day festivals at Cadogan Hall, it is the ideal place to do so –beautiful music in a beautiful setting."
The Cadogan Hall festival is the first in a series of plans to host other Under The Apple Tree events both in London and around the country. "Our intention was always to allow UTAT to grow organically as a brand" explains creative director Miles Myerscough Harris  'We are committed to creating events that work for artists and the audience. Our Festival In A Day is one step in that direction"
Tickets are currently on sale priced £45.00.
For more details about the artists appearing at Cadogan Hall more information and tickets visit www.undertheappletreefestival.com
---
Editor Andrew Combs, Balsamo Deighton, Bob Harris, Boo Hewerdine, Cadogan Hall, Catherine McGrath, Chris Difford, dexeter, Judith Owen, Lewis & Leigh, Small Town Jones, The Lake Poets, Under The Apple Tree