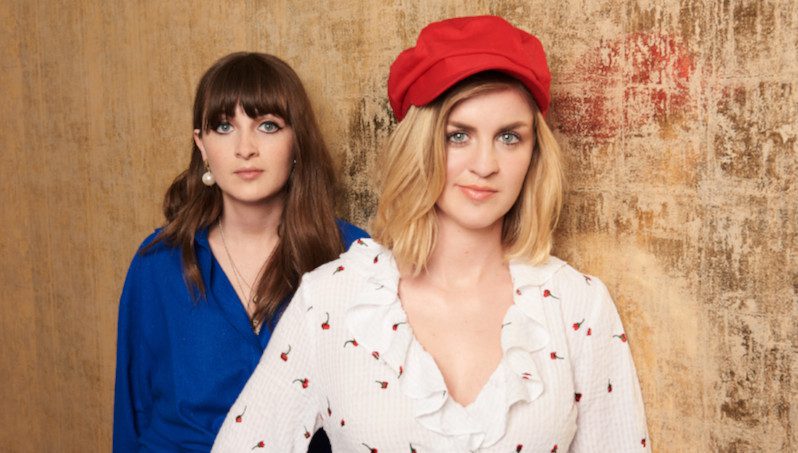 Ward Thomas reschedule UK tour to September 2020
27 March 2020 Featured news Tour News
---
Ward Thomas have become the latest act to postpone their upcoming UK tour, with all dates being pushed back to September. Tickets are available here.
The UK twin sister duo, made up of Catherine and Lizzy, were settee embark on a tour in April and May, but the COVID-19 pandemic has led to them rescheduling their dates to a safer time.
All tickets bought will still be valid for the rescheduled dates, while there is still limited availability at some of the other gigs that the twins will be playing.
Speaking in a statement, Ward Thomas said that while they are sorry that the tour cannot go ahead, they are delighted to have everything intact – venues and support – for the rescheduled dates.
"We're sorry we won't be seeing you in April/May but can't wait to see you, with Dan, in September," the duo said. "Thanks for your patience and please stay safe and well."
Ward Thomas will be playing:
September 1 – New Victoria Working Theatre, Woking, England
September 2 – Palace Theatre, Southend, England
September 3 – O2 Academy Bournemouth, Bournemouth, England
September 4 – St George's, Brighton, England
September 6 – City Varieties, Leeds, England
September 7 – Mackintosh Church, Glasgow, Scotland
September 8 – Queen's Hall, Edinburgh, Scotland
September 9 – RNCM Theatre, Manchester, England
September 11 – Forum Theatre, Barrow, England
September 12 – Grand Central, Liverpool, England
September 13 – Assembly, Leamington Spa, England
September 14 – Forum, Bath, England
September 16 – Epic Studios, Norwich, England
September 18 – Union Chapel, London, England
September 19 – Union Chapel, London, England
September 21 – Engine Shed, Lincoln, England
---