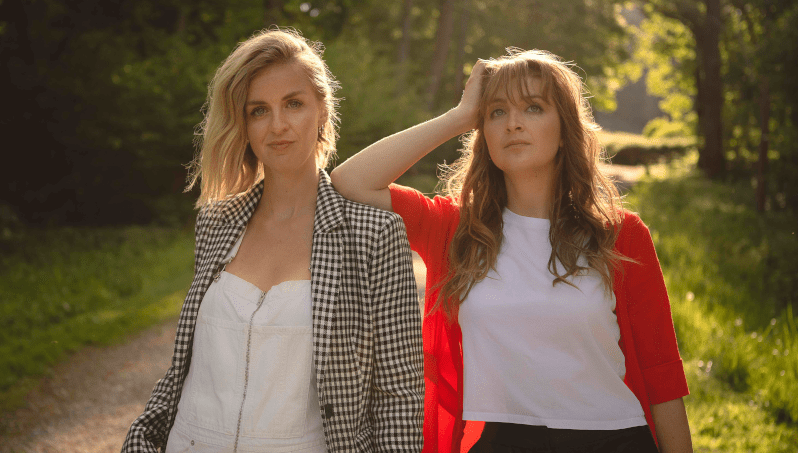 Ward Thomas share video for recently released single 'Sweet Time'
---
Ward Thomas have released a music video directed by Thomas Broadhead for their new single Sweet Time, which was released on July 30. You can see the video below.
It is proving to be a very exciting time for the twins Catherine and Lizzie Ward Thomas, who also recently announced news that their fourth album 'Invitation', which is due for release on October 2. Sweet Time will be featured on the record.
Speaking of the song, Catherine Ward Thomas explained that the song is about taking things slow in a relationship setting, while also explaining how much she loved being more hands on when it came to the video production.
"The song is about taking your Sweet Time in a relationship and we felt it ties in nicely with a long and meandering bike ride through life enjoying the view," Catherine said. "Every video we've shot before has always been much more in the hands of a company or label, but this time it was much more like a bunch of friends having fun, which was what we wanted to convey in the final result."
Ward Thomas will also be embarking on a UK tour for 2021, including two dates at the Union Chapel in London. The tour was meant to take place this year, but the pandemic forced them to reschedule. Tickets are available here.
The twins will be playing:
April 9 – Grand Theatre, Liverpool, England
April 10 – Engine Shed, Lincoln, England
April 11 – Forum Theatre, Barrow, England
April 12 – City Varieties, Leeds, England
April 13 – Epic Studios, Norwich, England
April 15 – Mackintosh Church, Glasgow, Scotland
April 16 – Queen's Hall, Edinburgh, Scotland
April 18 – Assembly, Leamington Spa, England
April 19 – O2 Academy Bournemouth, Bournemouth, England
April 20 – New Victoria Theatre, Woking, England
April 21 – Palace Theatre, Southend, England
April 23 – St George's, Brighton, England
April 24 – Forum, Bath, England
April 25 – RNCM Theatre, Manchester, England
April 26 – Union Chapel, London, England
April 27 – Union Chapel, London, England
---