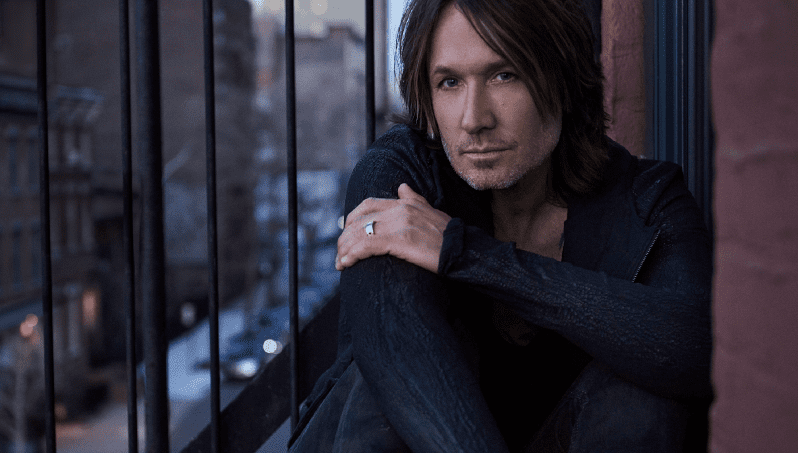 What's Keith Urban been up to since he was last over in the UK touring?
4 March 2019 news
---
It'll be a month shy of 12 years since Keith Urban was last on tour in the UK when he performs at Kentish Town and this is how he's kept himself busy
2007– Seven months after what would prove to be his last UK gig for a very long time at the then named Carling Academy in Birmingham, Urban released a best of compilation in 'Greatest Hits: 18 Kids'
2008 – Urban embarked on the 'Love, Pain & The Whole Crazy Carnival Ride World Tour' with Carrie Underwood in January and also recorded a new version of You Look Good in My Shirt. Also in 2008, Urban became a dad as Sunday Rose Kidman Urban was brought into the world by the singer's wife – Nicole Kidman–  and he also won a Grammy for Best Male Country Vocal Performance (Stupid Boy).
2009 – In March, Urban released 'Defying Gravity' – his seventh studio album – and this became his first album to peak at No. 1 in the US Album Charts. Urban went on the 'Escape Together Tour' and brought the likes of Sugarland, Taylor Swift and Jason Aldean with him, while he also won a CMA Award for Musical Event of the Year (Start a Band w/Brad Paisley).
2010 – It wasn't long until Urban was back in the studio and 2010 saw the release of his eighth studio album, Get Closer. From that album, Without You, Long Hot Summer andYou Gonna Fly all went to No. 1 on the US Hot Country Chart. Urban also picked up his third Grammy, this one again for Best Male Country Vocal Performance (Sweet Thing) and had a second daughter as Faith Margaret Kidman Urban was born.
2011 –Urban picked up his third Grammy in four years for Best Male Country Vocal Performance ('Til Summer Comes Around) and embarked on the 'Get Closer World Tour', which covered America, Australia and Canada. Urban was announced as a judge on the Australian version of The Voice, but was there for just the one series.
2012 – In 2012, Urban was invited to be a member of the Grand Ole Opry by Vince Gill and was subsequently inducted into it in April.
2013 – Urban's ninth studio album, 'Fuse', was released into the world in September and peaked at No. 1 in the Album Charts in both Australia and America. From that album, Raise 'Em Up ft. Eric Church and We Were Us ft. Miranda Lambert both peaked at No. 1 in the US Country Airplay Chart. Also in 2013, Urban released his signature guitar line.
2014 – The awards kept coming and in 2014, Urban won three ACM Awards for Music Video of the Year (Highway Don't Care), Vocal Event of the Year as Producer (We Were Us ft. Miranda Lambert) and Music Video of the Year Duet (We Were Us ft. Miranda Lambert).
2015 – The songs John Cougar, John Deere, John 3:16 and Break on Me were both released ahead of Urban's next album, while he also celebrated the 10th anniversary of his third album, 'Golden Road', going triple platinum – meaning it sold over three million copies.
2016 – 'Ripcord', Urban's 10th studio album, is released, while Urban was also cherry picked as one of 30 artists to perform on Forever Country – which was a medley of On the Road Again, I Will Always Love You and Take Me Home, Country Roads to celebrate 50 years of the CMA Awards.
2017 – Female, a song partially inspired by the Harvey Weinstein scandal, is released as the first single of Urban's 11th studio album, which features Kidman on backing vocals.
2018 – 'Graffiti U' is released on April 27 with a world tour and at the CMA Awards in November, Urban took home Entertainer of the Year for the second time in his career
---