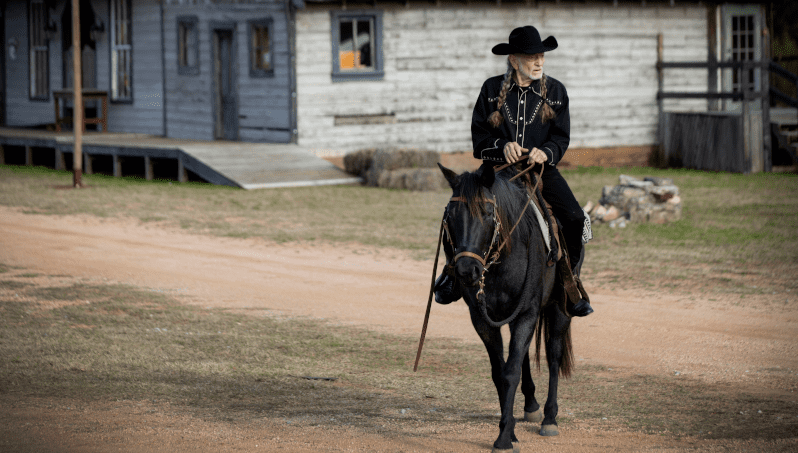 Willie Nelson delays 'First Rose of Spring' launch until July 3
---
Willie Nelson has taken the decision to delay his forthcoming album 'First Rose of Spring' until July 3 amid the COVID-19 pandemic. You can pre-order the album here.
Initially, the album from Nelson was due to be released on April 24, but has now been shelved until July – presumably as a direct result of the pandemic, which has forced a number of other artists to push back their record releases and postpone their tours.
So far, Nelson has released two songs from the record in his Chris Stapleton cover of Our Song and the title track and the record would've been his first since he won Best Country Solo Performance for Ride Me Back Home at the 2020 Grammy Awards.
The tracklisting for 'First Rose of Spring' by Willie Nelson is:
1. First Rose of Spring – (Randy Houser, Allen Shamblin, Mark Beeson)
2. Blue Star – (Willie Nelson, Buddy Cannon)
3. I'll Break Out Again Tonight – (Sanger 'Whitey' Shafer, Doodle Owens)
4. Don't Let The Old Man In – (Toby Keith)
5. Just Bummin' Around – (Pete Graves)
6. Our Song – (Chris Stapleton)
7. We Are the Cowboys – (Billy Joe Shaver)
8. Stealing Home (Marla Cannon-Goodman, Casey Beathard, Don Sampson)
9. I'm The Only Hell My Mama Ever Raised – (Wayne Kemp, Bobby Borchers, Mack Vickery)
10. Love Just Laughed –(Nelson, Cannon)
11. Yesterday When I Was Young (Hier Encore) – (Charles Aznavour, Herbert Kretzmer)
---