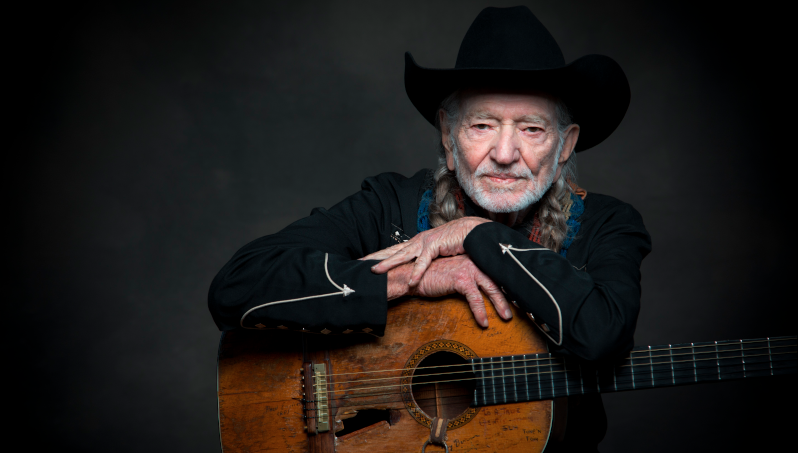 Willie Nelson to release new solo album 'First Rose of Spring' on April 24
26 February 2020 Featured news
---
Just a year after his last release, Willie Nelson will be putting out a new album on April 24, which will be titled 'First Rose of Spring'. You can pre-order the album here.
Last summer, iconic star Nelson released 'Ride Me Back Home', of which the title track won Best Country Solo Performance at the recent Grammy Awards, but his immediate return to the studio for a new record will come as a surprise to many.
While Nelson has joined forces with his long-time associate Buddy Cannon, 'First Rose of Spring' has also seen him work with a number of younger songwriters, while he will also cover Our Song by Chris Stapleton.
The tracklisting for 'First Rose of Spring' by Willie Nelson is:
1. First Rose of Spring – (Randy Houser, Allen Shamblin, Mark Beeson)
2. Blue Star – (Willie Nelson, Buddy Cannon)
3. I'll Break Out Again Tonight – (Sanger 'Whitey' Shafer, Doodle Owens)
4. Don't Let The Old Man In – (Toby Keith)
5. Just Bummin' Around – (Pete Graves)
6. Our Song – (Chris Stapleton)
7. We Are the Cowboys – (Billy Joe Shaver)
8. Stealing Home (Marla Cannon-Goodman, Casey Beathard, Don Sampson)
9. I'm The Only Hell My Mama Ever Raised – (Wayne Kemp, Bobby Borchers, Mack Vickery)
10. Love Just Laughed –(Nelson, Cannon)
11. Yesterday When I Was Young (Hier Encore) – (Charles Aznavour, Herbert Kretzmer)
---